Story Detail
As the level of digitalisation increases, so too do the demands of society as a whole, exerting an influence on virtually every part of our personal and professional lives. As employers, companies are required to offer employees the most attractive working conditions possible, as well as an inspiring environment to work in. For those involved in the real estate market in the area of commercial properties, it has always been important to respond to changing requirements efficiently and simply. Even before the pandemic, there was a distinct need for greater flexibility in working processes and working time arrangements, as well as for an increase in options to enable collaboration. Companies offering co-working spaces with «all-inclusive packages» for office facilities sprang up like mushrooms. Following the slowdown caused by the pandemic over the last 18 months, this trend is now set to intensify further, bringing with it different possibilities, or what in the real estate sector are called «types of use». The tenants of the future will want more flexible spaces, a wide range of services, a vibrant and «fertile» environment and the opportunity to be part of a community. This requires a change of thinking and market anticipation on the part of real estate companies.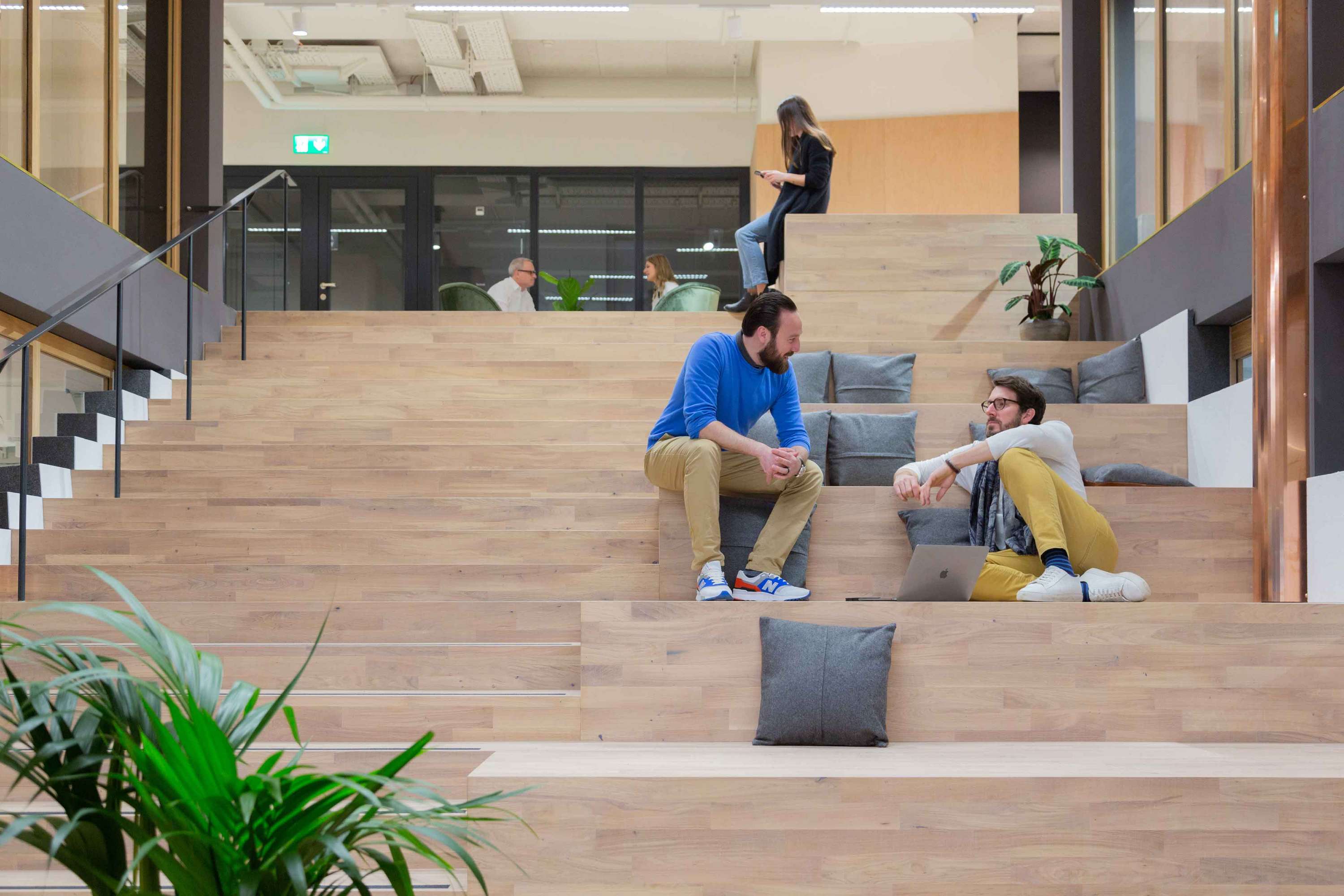 In the beginning was… «office as a service»
The demand for flexible office and commercial spaces has been growing for years. Thanks to its customer focus, Swiss Prime Site discovered this early on and has established initial successful properties with development projects such as YOND in Zurich. There, tenants are able to adapt spaces according to their business needs or those of the market. However, in addition to supplying flexible spaces that can be leased in the traditional way, Swiss Prime Site also recognised that there is a big future for office space required at short notice – as offered by co-working providers.
This resulted in our collaboration with providers such as Regus in Stücki Park, Basel, and a partnership with FlexOffice, which now has six locations across Switzerland. New working time arrangements, remote working and increases in working from home mean that office space is being perceived and «consumed» as one of many services. Moreover, if bottlenecks emerge or in order to accommodate employees, companies also want to be able to manage co-working spaces flexibly. 
The trend is… «space as a service»
The market trend for more and more flexibility in rental spaces continues. As a result, options for various other types of use have emerged. In each case, what is driving the development is property owners or developers (often with the help of innovative platform providers) being able to offer end customers, who may be individuals or companies, the most convenient and comprehensive solutions possible. For example, in collaboration with Wincasa, Swiss Prime Site has entered into a partnership with memox, a start-up that provides spaces for meetings and workshops in prime locations. These spaces are fully furnished so that tenants can get started immediately.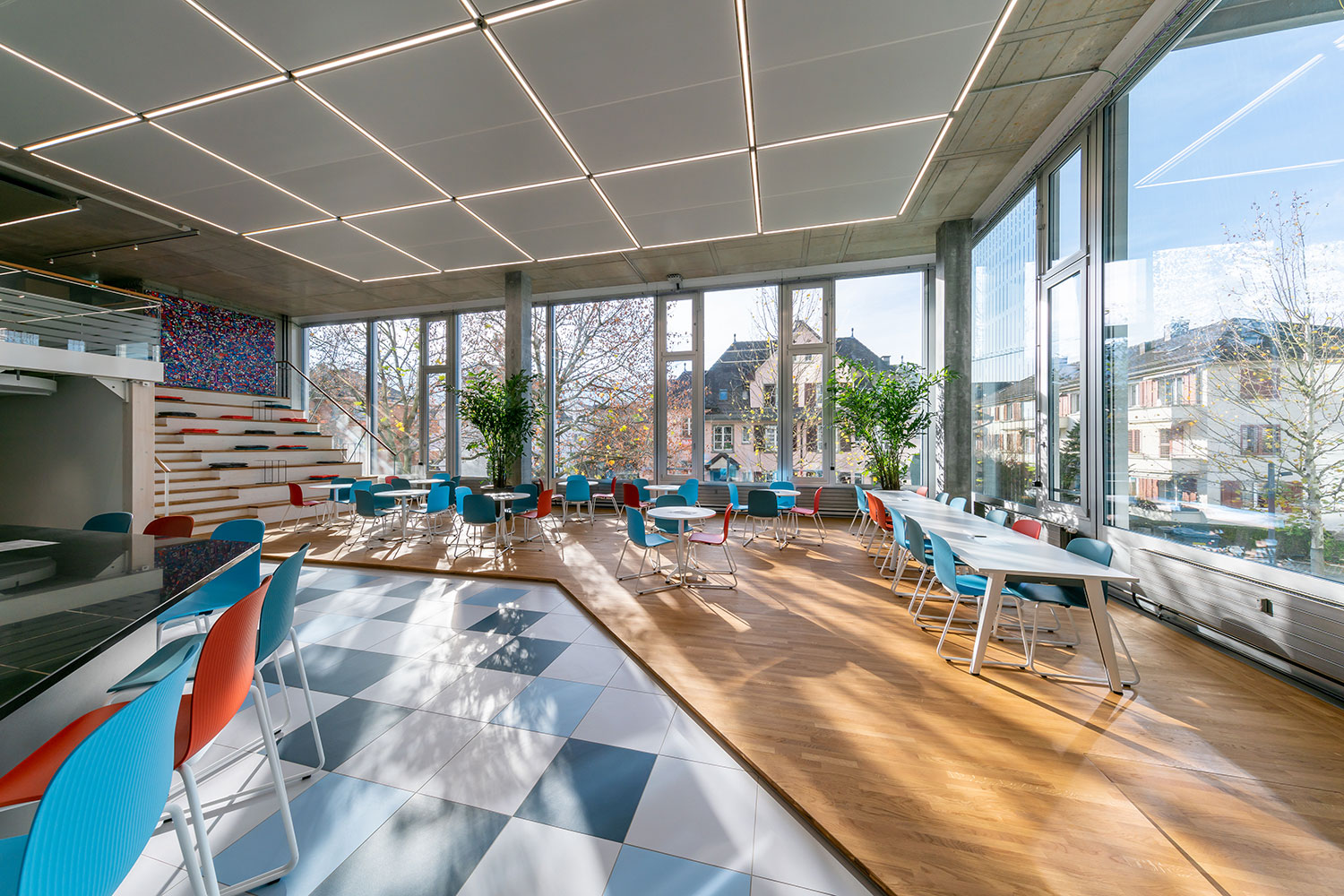 Both companies in the collaboration see plenty of further potential for the service – Swiss Prime Site within its portfolio of nearly 200 properties, and Wincasa in the properties of its customers. With regard to greater flexibility and the trend known as «servitisation», Swiss Prime Site has gone a step further at Stücki Park in Basel. There, in mid-2021, the «ZIP» platform was launched. ZIP works on a «plug and work» principle, that is to say, move in and get started. Fully fitted out offices and meeting rooms across two floors are on offer for teams or smaller companies. They can be furnished to a high standard on request and they come with state-of-the-art infrastructure, plus there are many services and facilities on site. These spaces are typically leased for several months – in a similar way to residential properties – and the leases can be terminated again just as easily. The immediate surroundings of ZIP are urban and have a lot to offer: the largest fitness centre in the region, shops, bars, restaurants, a hotel, cinemas and a bowling alley. The next domino in terms of greater flexibility for different types of use is already emerging: laboratory spaces.
The hot topic… «lab as a service»
Traditionally, Switzerland is the top location for life sciences companies, and there is a correspondingly high need for research and laboratory spaces. Swiss Prime Site is working on innovative solutions to meet this demand. The property developer has the knowledge, skills and resources to contribute the «hardware» or infrastructure required. At various locations in Switzerland, start-ups or even whole companies should one day be able to start their research and work on the first day of their rental contract. This will save tenants both time and money, which they can instead invest mainly in their core business – research. Those interested can choose between various levels of fit-out, and can also decide on the individual level of service quickly and easily. As with other spaces that have experienced an increase in flexibility, the needs of the end user are the primary focus.
On clusters and ecosystems
So far, Swiss Prime Site has identified two suitable locations for the first fully fitted out laboratory and research spaces with accompanying operational services. When finding locations, proximity to existing «clusters» or «ecosystems» in the life sciences sector plays a major role. On the basis of its historical development, the Basel region, for example, with its prominent pharmaceutical industry, is extremely well suited – specifically Stücki Park, which is located in the north of the city. Today, this is already home to laboratory buildings developed by Swiss Prime Site and leased by Lonza, and a technology park that serves as a real incubator for various start-ups in the life sciences sector. In the next two years, another cutting-edge building is set to go up, offering laboratory and research spaces. The second location prioritises the Zurich region. The city on the Limmat is home to the Federal Institute of Technology (ETH Zurich) and numerous national and international technology companies. Laboratory spaces are therefore in high demand. Just outside the city in Schlieren, a life sciences cluster has also evolved on the site of the former railway carriage factory. Next door to this, Swiss Prime Site is planning a modern and remarkably sustainable new construction project on the JED site. The new location will resolve the issue of lack of space for both life sciences spin-offs and established companies in the greater Zurich area.
Flexible and customer-oriented heading into the future
Developments in the real estate market are moving forward in great leaps. Changes in office and commercial spaces were only the beginning. Now, ultra-flexible and modern spaces for research and laboratories are in demand. As in all areas, it is clear that a flexible business model and customer focus are decisive factors in companies' future viability. With its existing partnerships and development projects, Swiss Prime Site is steadily moving forward on the successful path it has forged. 
Three questions for Martin Kaleja, CEO of Swiss Prime Site Immobilien
Why are you interested in laboratory and research spaces? 
Martin Kaleja: «In addition to office and logistics spaces, the supply of spaces for laboratories and research is very much in demand. This was already the case a few years ago, but demand has become even stronger as a result of the pandemic. All the signals we are currently getting from the life sciences industry and the macroeconomic environment show a significant rise in the need for space.»
What makes you sure that the service offered will be popular? 
MK: «The world of life sciences has changed dramatically. Thanks to digitalisation and innovations, the brightest talents in the industry are no longer dependent on a large team or pharmaceutical company. What they do need, however, is a place where they can get started on their research straight away, without having to sort out property financing, construction work or building permissions. That's where we come in.»
Why are you are working in this field alone and not with a partner? 
MK: «If we look at the area of co-working, for example, we are taking a two-pronged approach. In Stücki Park, Basel, we offer spaces in the former shopping centre with our partner Regus. At the same time, we have also introduced our own co-working format ZIP on the site. So it's possible that in future, we might operate the laboratory and research spaces ourselves or through a partner.»