Story Detail
Logistics real estate? It's logical, really.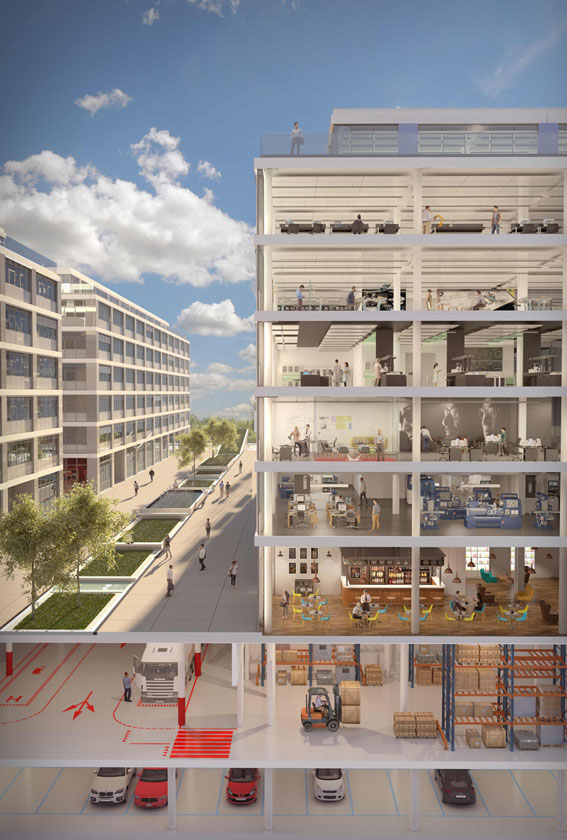 The current trend in the real estate market could be explained with the following simple formula:
Mobility + digitalisation + connectivity = increased demand for logistics + pandemic = boom!
Alongside the major construction projects that have been completed in the logistics real estate sector throughout Switzerland in recent years, various investment vehicles and categories have emerged to take advantage of this exciting opportunity. These days, almost every real estate company includes «logistics» as at least an additional use type in their portfolio. Credit Suisse summarised this dynamic in its 2018 logistics real estate report as follow: «The flow of goods to be handled is enormous and continues to grow at an above-average pace. […] Online trading, urbanization and digitalization are the megatrends characterizing the development of this market.»
The fact that this flow of goods has driven demand for corresponding properties in recent years is further backed up by figures from a study of the Swiss market1. Between 2006 and 2019, the logistics market volume in Switzerland grew continuously by around 2% per year. And from 2018 to 2019, the value of all goods purchased online rose by 8.4%. This latter increase would be impressive enough on its own. But according to the latest figures from Swiss Post, parcel volumes saw further exponential growth in 2020, increasing by 23.3%.
Swiss Prime Site's property portfolio currently has a market value of around CHF 12 billion. Of the 189 properties, 6% currently fall into the category of logistics. Two major projects in this area have been partially completed in the past 12 months and transferred to the portfolio. The «West-Log» property is dedicated to city logistics. It is located right by the Zurich Altstetten railway station, next to a tram line into the city centre, and alongside Switzerland's most important motorway (the A1). Four lorry docks and twelve loading bays form the centrepiece of this property, developed by Swiss Prime Site Immobilien for the purpose of local detail distribution. The first two floors have extra-high ceilings and house various automated storage facilities, retail spaces and showrooms. The upper levels have been designed for use as office space. They have been turned into spacious, attractive, contemporary working environments offering views over the city. Long-term leases with anchor tenants have already been agreed for 85% of the building.
One of Swiss Prime Site Immobilien's biggest development projects at present is «Espace Tourbillon». Like West-Log in Zurich, this development in Geneva is located on the outskirts of the city. The five flexible commercial buildings are ideally suited to high-tech firms, biotechnology, cleantech and R&D companies, as well as commercial, retail and service companies. To meet the current needs of industry, trade and retail, the three underground floors serve as a logistics platform with infrastructure for trucks and other options of transport. 
According to various studies, logistics will continue to be a rewarding use-type category for real estate investors in Europe. The coronavirus pandemic has further fuelled the value drivers like globalisation, online retail, mobility and economic health, all of which are decisive for the development of logistics and warehouse properties. For example, in industrial enterprises that operate globally, logistics management has become an important strategic component which, ideally, can be turned into a competitive advantage. At the same time, the convergence of production and supply processes, combined with increasing automation, is also leading to greater demand for logistics space. The coronavirus crisis has seen unprecedented growth in online retail, which has also spread to new product categories. So while buying food online was still relatively uncommon just 24 months ago, doing the weekly shop in a supermarket has now become a thing of the past for many households. Furthermore, reverse logistics is also becoming more important due to the sharp rise in online shopping. Businesses have to make their returns processes quick and easy for their customers. The location and accessibility of properties are also important criteria, as the most sought-after locations are usually ones that are easy to reach and access. The economic recovery after the pandemic should give the procyclical logistics sector a further boost and thus also stimulate demand for corresponding properties.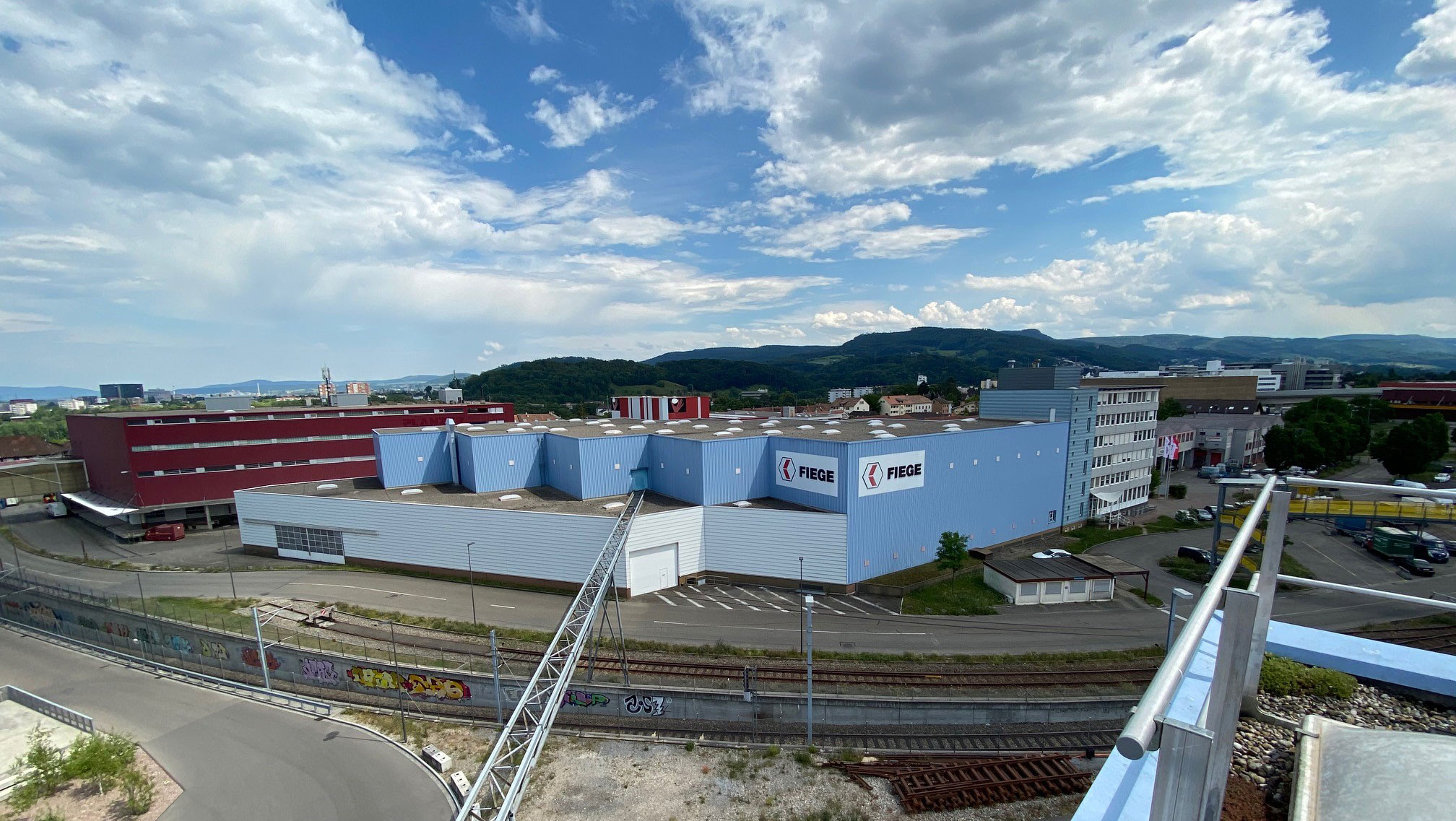 In its existing portfolio, Swiss Prime Site Immobilien has many promising properties that meet the criteria for successful logistics hubs. One of these is the «Iseli-Areal» in Regensdorf. With an area of around 25 000 m2, this commercial site boasts eight multi-purpose halls that are home to specialist skilled-trade and service businesses from the construction and engineering sector. The Regensdorf site will become even more attractive in the coming years with the completion of the Bahnhof Nord development zone and the expansion of the Gubrist Tunnel. The community is already growing rapidly, and a population surge is expected by 2040. The site, which is intended for commercial use, has its own rail links and offers considerable potential for logistics and higher density development. 
In early 2020, Swiss Prime Site Immobilien acquired two logistics properties in a central location in the dynamic Dreispitz area in the canton of Basel-Land. The proximity to the city of Basel, good accessibility from the A2 and A3 motorways, and nearby border crossings to Germany and France offer attractive conditions and additional development potential for conventional logistics companies as well as for detail distributors in urban areas. A further logistics property was purchased in the Zurich region (Buchs) in mid-2020. It has an area of some 20 000 m2 and is situated in the logistically important Furttal valley region. This high-potential site also enjoys excellent connections to the motorway and public transport networks and is close to the economic region of Zurich. Swiss Prime Site Immobilien made its last important acquisition in this area in the spring of 2021. This was a key plot in an easily accessible location, close to the Zurich-Altstetten train station and only a stone's throw from the existing West-Log property. The warehouse and distribution building perfectly complements the development pipeline in the city of Zurich alongside West-Log. Under the current plans, an office and commercial property will be torn down and completely redeveloped for the purpose of city logistics. Swiss Prime Site Immobilien believes it is well-equipped for an even more global, highly digitalised and mobile future.
1Source: Swiss logistics market study 2019 (GS1 Switzerland and ISCM-HSG)
You can find out more about our logistics properties under the following links: