Story Detail
Spaces that can be adapted to meet the needs of tenants, broad common areas that create an open and inspiring atmosphere, as well as reduced, attractive architecture that makes an elegant addition to the local surroundings. This is YOND. An urban development for service companies, creative and commercial professionals, start-ups, and technology firms in a variety of industries. Step off the number 3 tram directly in front of the building at Albisriederstrasse in Zurich, and the first thing you notice is the striking facade with its extensive glass surfaces extending the entire height of the rooms (5.5 metres) on each of the building's four floors. YOND is made up of six cubes connected by verdant courtyards and pedestrian bridges. Public pathways lead through the site for a livelier setting.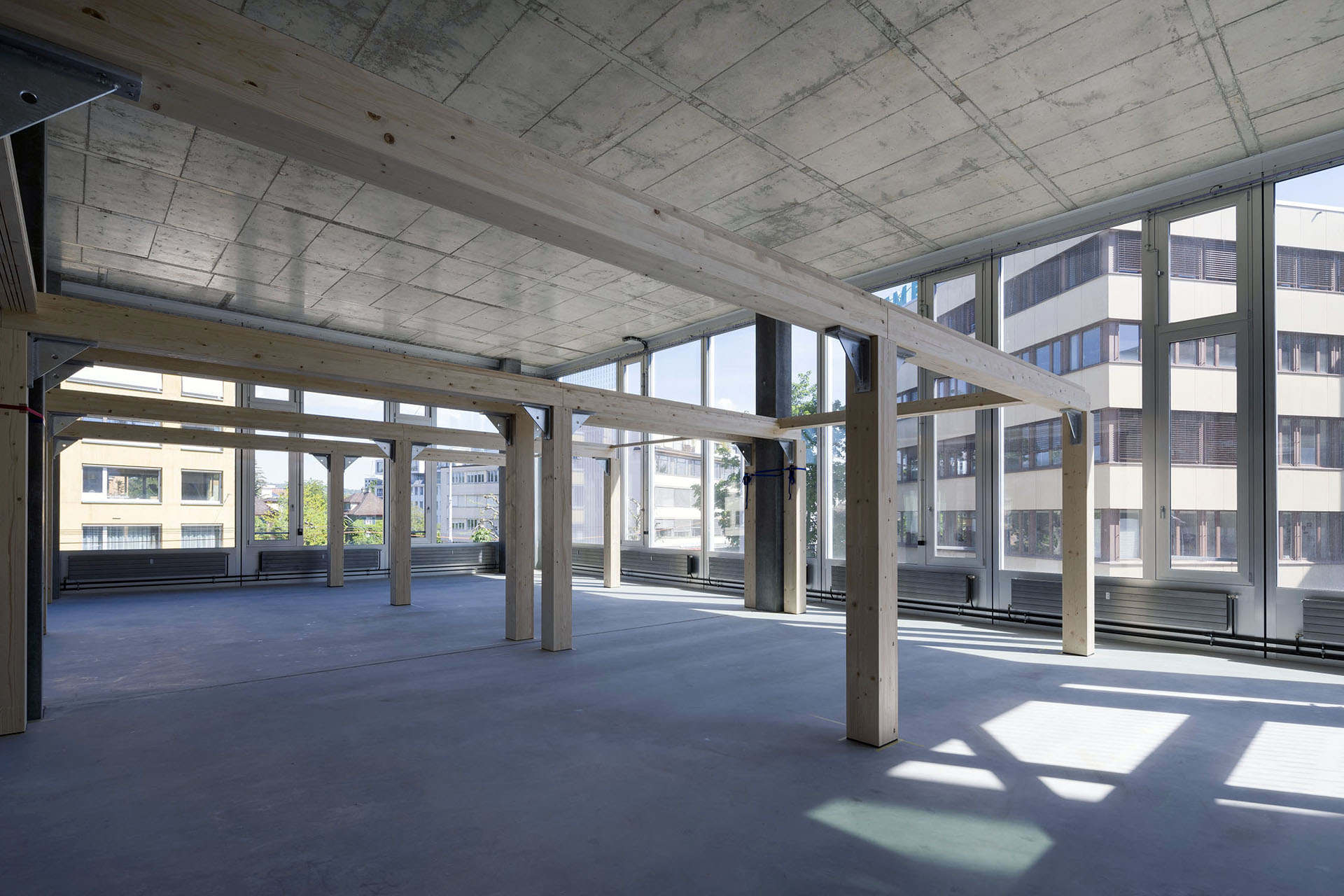 Flexibility and a wide range of services
«YOND was designed for the working world of today and tomorrow», explains Britta Richli, who is Asset Manager at Swiss Prime Site Immobilien and has been involved in the project from the beginning. Both the architecture and the interior concept, which features modular elements, optional walls, and intermediate floors, allow for a flexible configuration of the spaces and hybrid use. «No matter whether the spaces are used for work or conferences, showrooms, workshops, casual interaction or break areas, they can always be quickly and easily modified to meet the needs of our tenants. All of this is complemented by a full range of real estate services, such as cleaning, wifi in the common areas, mail delivery and collection, as well as booking of external meeting rooms, including catering.»
Sharing is caring
As well as a flexible, attractive infrastructure and a wide range of services, there is one thing that today's working world requires above all: connectedness through and through. «YOND brings different companies and industries together in one place. Our vision was to build a community that brings synergies to light or creates new ones that ultimately lead to new partnerships and, ideally, new business relationships.» Swiss Prime Site Immobilien is on the right path with this project, a fact that becomes clear when you look at its actions to date as well as the individual companies' commitment to building the community.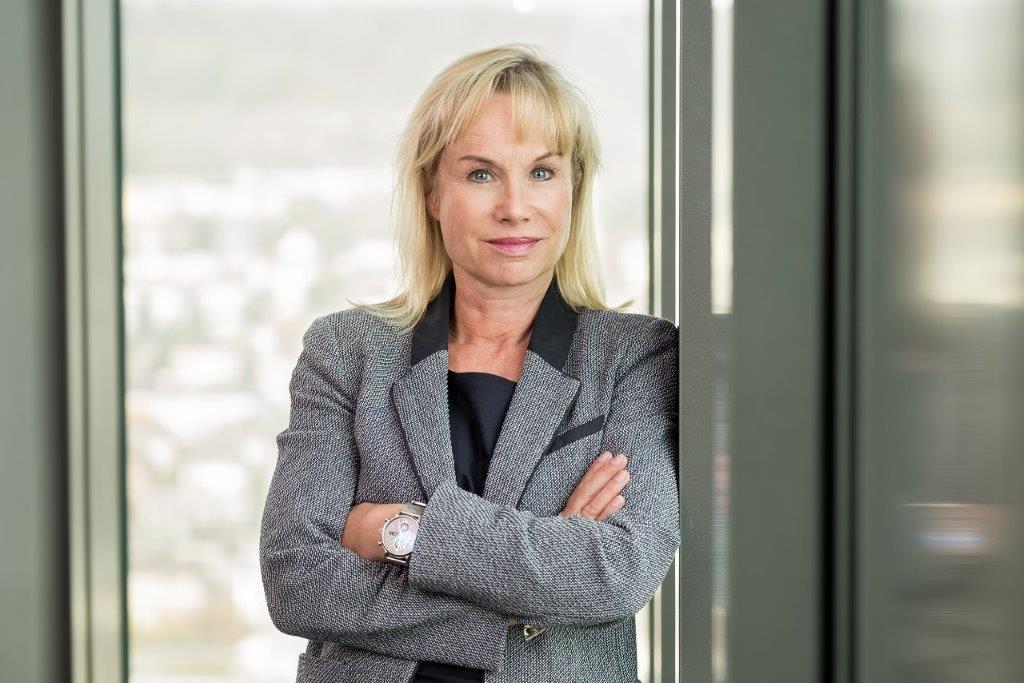 «Our vision was to build a community that brings synergies to light or creates new ones that ultimately lead to new partnerships and, ideally, new business relationships.» 
«For example, the YOND community has been coordinating with us to organise different food trucks each day. All we needed to do was make the space available. And our tenant Lokales Wasser 37, which has put its second filling point into operation at YOND, is supplying the YOND community with fresh drinking water sourced from the Uetliberg by installing a fountain on the site. The company Grainglow makes vegan delicacies on site and offers them directly at YOND's own selling point. Another example is the lunch service offered by Tadah. The start-up, which provides co-working spaces including childcare organises the ordering of Poké Bowls for YOND employees and provides its areas as pickup stations. When picking up lunch, the exchange and networking is guaranteed. It's fantastic to see how the community organises on its own. That only works, of course, when you have the «right» tenants. And those are exactly who we've found», says Britta Richli.    
A blend of architecture, technology and services
What does it take to build this kind of community? Richli puts it in a nutshell: «Connecting space and technology, sharing information, and organising the complete range of services to meet customers' needs. That includes virtual spaces in particular. Those are the basic criteria for a functioning ecosystem. To offer our tenants the best possible user experience, we developed the YOND app.»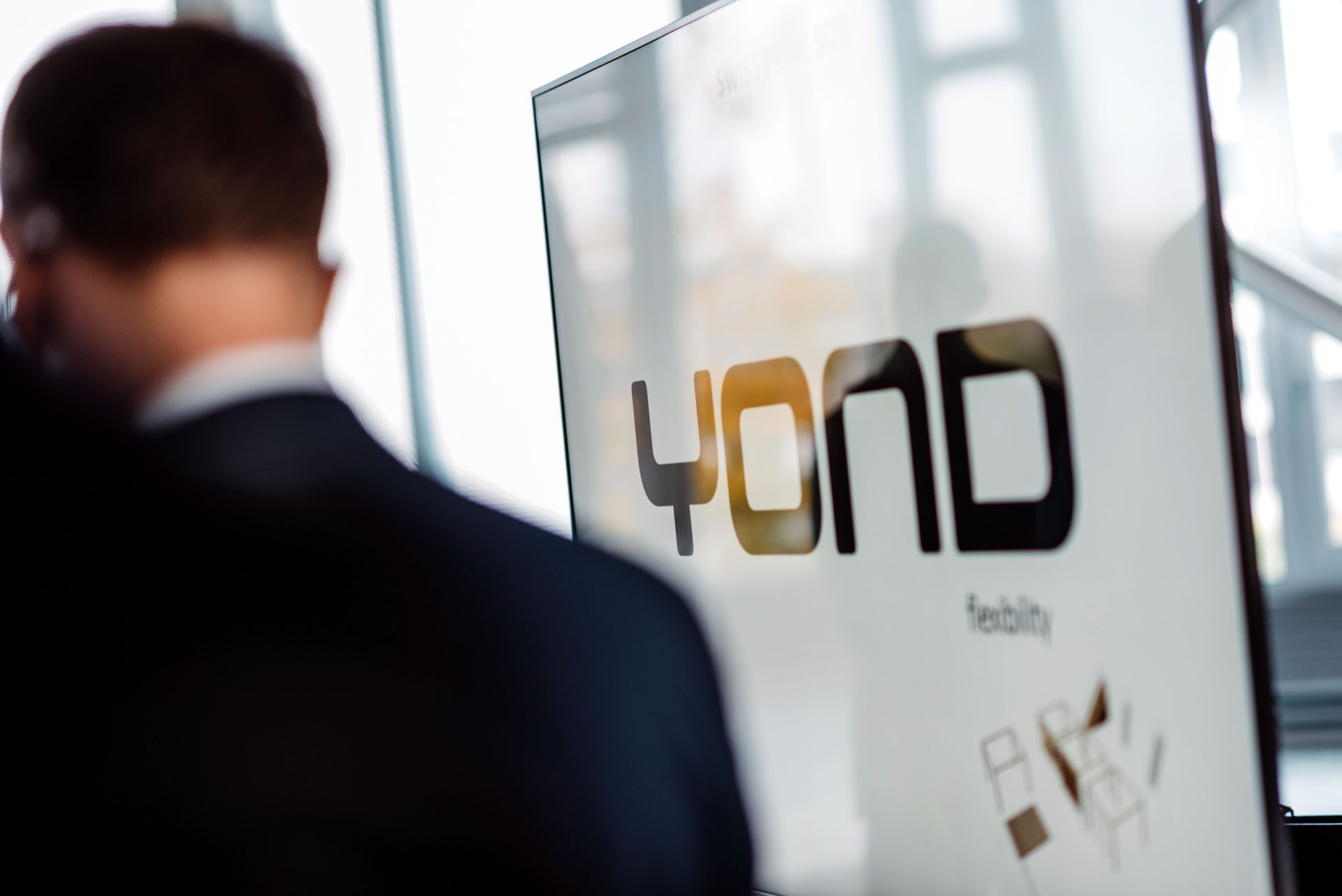 Digital and functional
The YOND app is an interactive platform that allows all tenants to share information and communicate. Likewise, many of the tasks involved with using the property can be handled digitally. Meeting rooms can be reserved with a simple tap, and all requests can be communicated directly to the property managers or whoever else is responsible. The community members can interact using the chat feature and publicise their events along with news and offers. They can also open the main doors or underground car park at the tap of a button. That means tenants don't need a badge or key to get into the building and can simply use their smartphone instead.
«The platform is already seeing a lot of use. The tenants' posts receive many responses and positive comments. A shared interest for what others in the community are doing strengthens our vision, which is to create a fertile ground for collaboration», says Britta Richli. Swiss Prime Site Immobilien developed the YOND app in collaboration with the real estate service provider Wincasa and its subsidiary streamnow. The site's management company fosters the virtual community and sets content highlights.
Architectural award and intense interest
The overall concept of YOND has attracted a lot of interest in the industry. The project has enjoyed good coverage in the media and been well-received by its customers. «That's affirming in every sense. It looks like we've struck a chord and that YOND entered the market at the right time», says Britta Richli. Designed by SLIK Architects, YOND was completed in 2019. This year the property received the «best architects» gold award in the commercial/industrial buildings category.