Story Detail
«In crisis situations, it's easy to separate the wheat from the chaff.»
René Zahnd, I'm sure we don't need to ask you what this year's most important event has been?
René Zahnd: The coronavirus crisis, of course; it is affecting the whole world.
What has been your experience of this period?
The same as many other people, I think. Initially, I was surprised that a supposedly distant problem had made it to Europe and Switzerland. I was equally astonished at the economy experiencing a total «lockdown». It was a truly unique situation for Switzerland. To be honest, it was a really sobering thought that these rights that we've all grown up with, that seemed so certain, could simply be discarded because of a virus. I don't think that aspect of it has been talked about widely enough. Our government deserves huge respect and gratitude for not imposing a full stay-at-home order here. It's a measure that I believe is totally incompatible with democracy, freedom and self-responsibility. In our daily working lives, we've had to quickly get used to communicating via video conference. I've missed shaking hands, particularly when meeting clients for the first time or those I haven't seen for a while. For me, shaking hands is an important symbol of tradition and respect.
How has Swiss Prime Site responded to this extraordinary situation?
Even before lockdown was announced, we formed a «coronavirus» task force. This included key personnel from the group companies and important roles across Human Resources, Risk Management, Services and Communication. We held joint meetings and made decisions within a very short space of time.
Were you able to maintain operations for the whole period?
Apart from Jelmoli, which was ordered by the government to close practically all of its spaces, we were able to continue our work as normal. As recommended the government, we advised our employees to work from home. However, our offices always had a skeleton staff.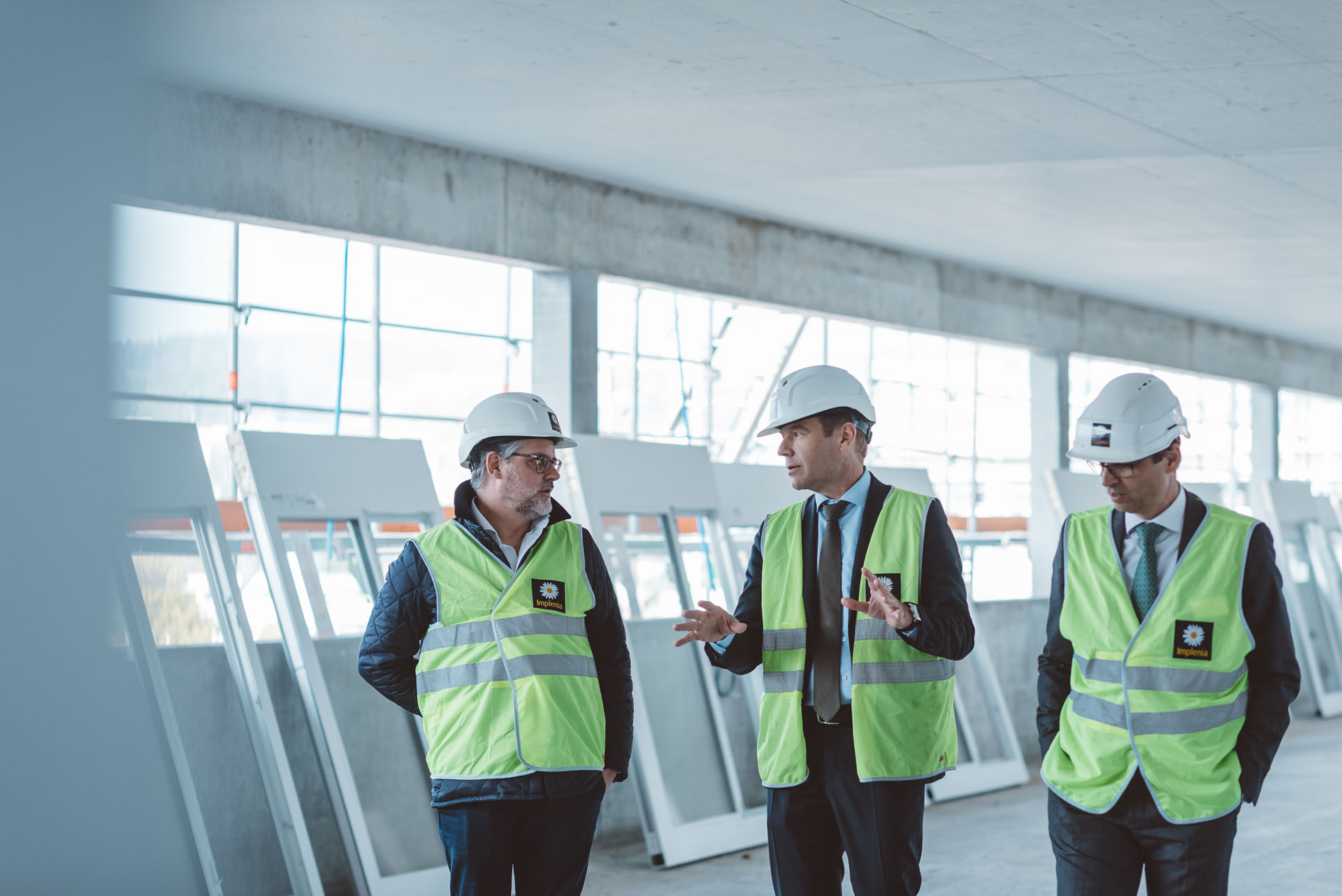 «The real estate industry is a people business. You meet people, discuss development projects, compare plans and view properties in person.»
What were the biggest challenges for you?
At the end of the day, the real estate industry is a people business. You meet people and chat with them, discuss development projects, compare plans and view interesting properties in person. Practically overnight, those things became impossible. Suddenly, we had to communicate over the phone or using the computer or a smartphone app. Methods that used to be just an alternative became the primary medium of communication.
How has Swiss Prime Site come through this crisis as a group?
It's really too early to draw a line under the crisis, but we have seen that having excellent employees pays dividends; in crisis situations, it's easy to separate the wheat from the chaff. We are also grateful to have a prime property portfolio with fantastic tenants. So far, as a group we have come through this extraordinary period relatively well.
What about the Swiss Prime Site group companies?
Jelmoli had to shut down completely on 17 March 2020. Fortunately, we were able to re-open the food market on the lower ground floor on 20 March 2020, with certain restrictions. The working hours of the majority of employees were reduced. Customers showed us how grateful they were for the re-opening by buying significant amounts, increasing food market sales above our original forecast. Closing the other spaces obviously had a negative impact and they won't be able to make up for that this year. Wincasa received almost 2 000 relief requests from tenants, so it was incredibly busy. So too was Swiss Prime Site Solutions and our core business.
Are there any positives to come out of this situation?
We have more than 2 200 tenants in our 185 properties across Switzerland. Like many other real estate companies, we work with service providers who manage and market our spaces. Given the special circumstances, however, we decided to take charge of communicating with our clients ourselves, and we felt that our tenants really appreciated it. In these challenging times, they wanted to speak directly to us, the owner. This approach considerably shortened decision-making processes.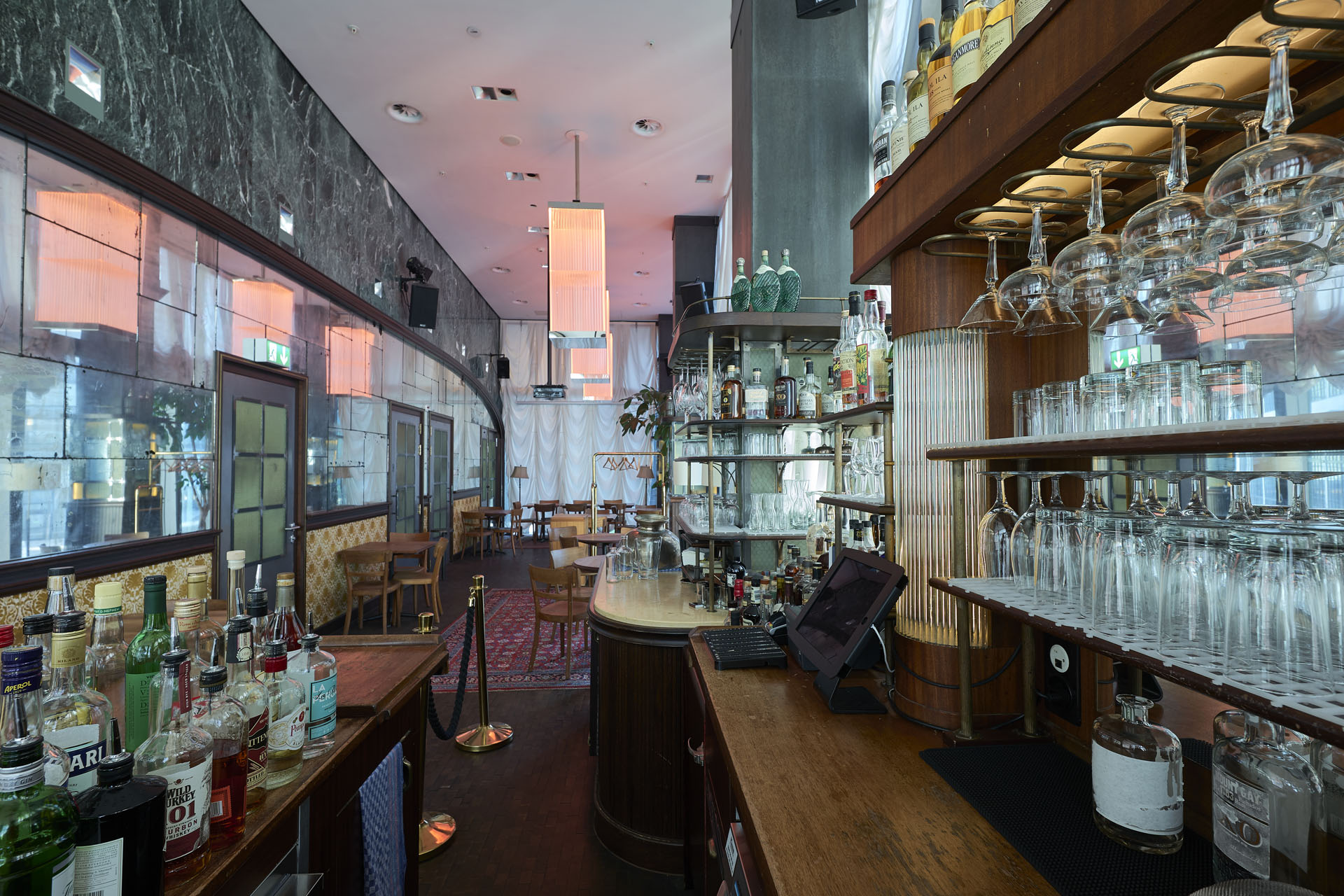 We often read about the difficulties experienced by hospitality and retail tenants. How has the situation been within your portfolio?
The hospitality and non-food companies were hit exceptionally hard by lockdown. Some of them couldn't generate any revenue at all, but still had to cover their ongoing costs. The loans secured by the government went some way to alleviate this crisis. We reacted swiftly by accepting payment deferral requests, followed by rent waivers.
What happened with rent waivers and which tenants benefited?
As a listed company, we have obligations towards our shareholders, of course. At the same time, we also have a solid, positive relationship with our tenants and we want to maintain this.
At this exceptional time, we recognised early on that a courageous decision on our part was needed to help the self-employed and small tenants with few reserves who were greatly affected by lockdown. We therefore waived two months' rent for around 170 tenants with a gross monthly rent of up to CHF 5 000.
How many relief requests did you receive from tenants?
In total, around 500, and we replied to every single one. Many tenants had already been granted payment deferrals, as they needed time to align their business with the new circumstances and didn't want to have to grapple with rent just yet.
What about those tenants with rent above the CHF 5 000 threshold?
With so many tenants and such a large number of relief requests, it took time for us to get an overview of the situation. Every rental agreement is specific to the tenant and every tenant is or was impacted differently by lockdown. After getting in touch with each tenant and granting deferrals and waivers of two months' rent for small tenants, we moved on to larger tenants.
Were the offers linked to certain conditions?
Not for small tenants, no. Larger tenants may certainly have been granted a rent waiver for a certain period of time if their contract had nearly expired anyway and we were able to extend or renew it. Fundamentally, however, it's important that any decision was right for all parties.
Did you also receive any relief requests that weren't justified?
That was to be expected. Some were from tenants who weren't directly affected by lockdown. Others were from international organisations who have considerable financial resources. In some cases, we didn't receive any relief requests but the rent wasn't paid anyway. That kind of behaviour is simply unacceptable. Using the first lockdown we've ever experienced as an excuse to not pay rent and operate some kind of internal cash pooling strategy is socially irresponsible, put it mildly. This kind of behaviour by international commercial tenants led to intense discussions in surrounding countries.
«At this exceptional time, we recognised early on that a courageous decision on our part was needed to help the self-employed and small tenants with few reserves who were greatly affected by lockdown.»
René Zahnd, CEO Swiss Prime Site
How are you dealing with the wrongful withholding of payments?
We're taking a hard line. We won't accept the tenant's business risk being pushed onto us. The outstanding rent remains as agreed.
Efforts are currently being made in politics to force landlords to waive 60% of rent for the lockdown period as a sign of solidarity. This would apply up to a maximum monthly rent of CHF 20 000. Where do you stand on this?
I don't agree with it. Private contract law isn't a matter for the state. Politics should create fair and stable conditions. Using laws to intervene unilaterally in existing contracts is a negative step not seen anywhere else in Europe. As companies, but also as representatives of the real estate industry, we can resolve this issue ourselves. It doesn't need a «one-size-fits-all» solution from government that unsettles the whole industry and investors, not to mention pension funds and tenants.
Why are you against a universal solution? Doesn't it make life easier for you?
There are several reasons. Firstly, as demonstrated, we are capable of finding solutions ourselves. Secondly, universal solutions benefit tenants who are in no need of them. Thirdly, intervention creates great uncertainty and hampers the process of resolution between tenants and landlords. Fourthly, instead of creating a special fund for some landlords, the state should get involved with affected tenants directly. To my knowledge, we are the only industry that has been practically expropriated.
What will be the financial impact for you of the 2020 rent waivers?
Landlords are currently still in a period of assessment. Lockdown is fortunately now over, but its full impact is yet to be felt. People are concerned about a second wave and cautious about consumption and further economic consequences. Our two levels of rent waivers have resulted in a total loss of around CHF 4 million in revenue. In addition, we have budgeted CHF 6 million in turnover rent. We are not expecting to see any of this in 2020. The further uncertainties make us cautious, so we are anticipating that this negative impact will double to around CHF 10 million by the end of the year. We are predicting a loss in rental income for 2020 of around CHF 20 million.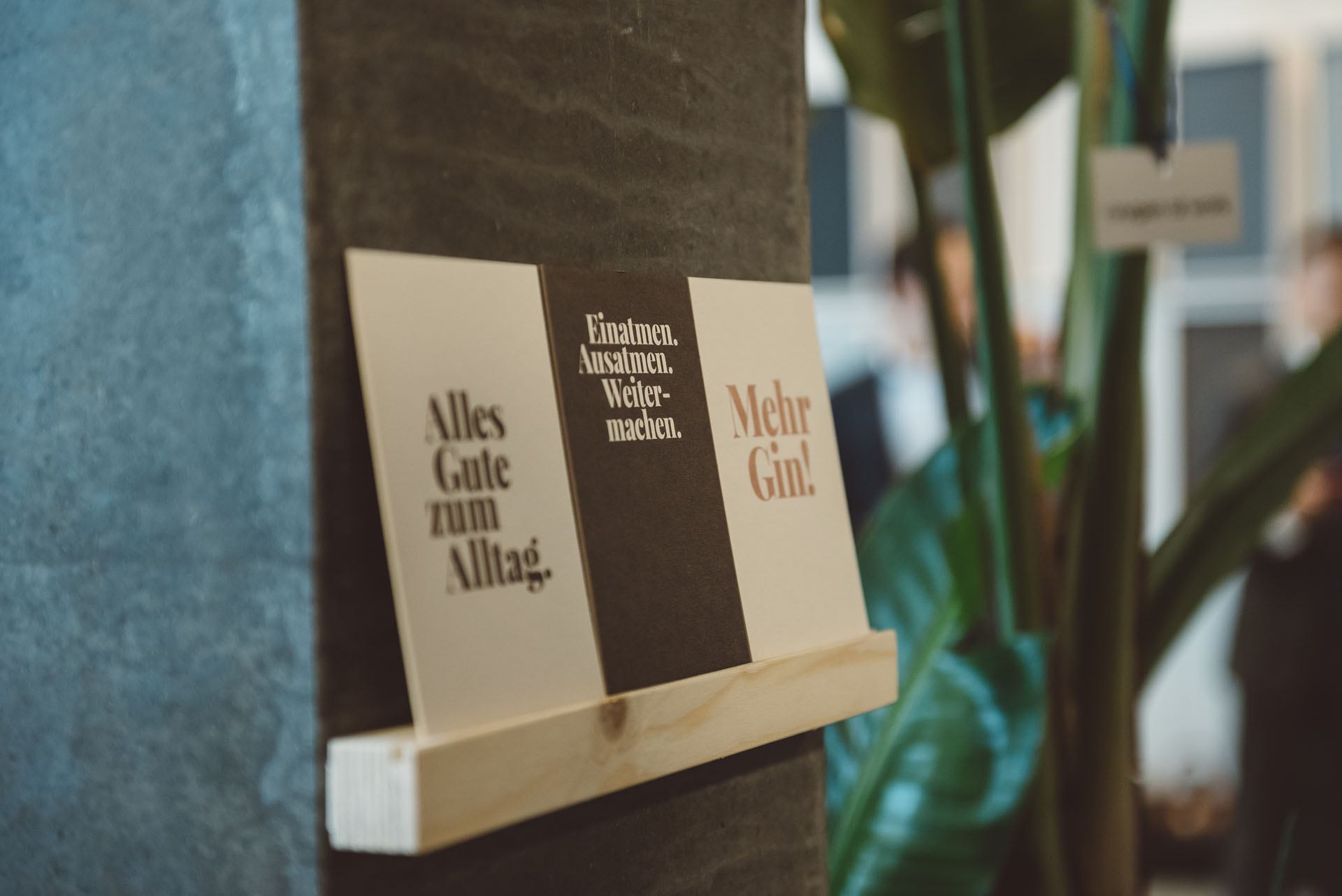 What about in the future?
We are confident that calmer waters will return next year. Despite that, some uncertainty remains due to the general economic situation. We don't know whether there will be a severe recession here and in Europe. The impact on many companies is still uncertain. In the worst-case scenario, there could be many bankruptcies and a significant rise in unemployment. These are all issues that make it difficult, if not impossible, to make any predictions.
Do you think the crisis will lead to changes in your tenant structure?
Since 2015, one of our strategic objectives has been to reduce the proportion of retail space in our portfolio, particularly in the non-food area. We have so far reduced it from 34% to 26%. Over the next few years, I think we'll be able to reduce it down to around 20%. This takes into consideration the fact that we can continue to earn good money from (the right) retail spaces, even at the moment.
How will you achieve this?
In several ways. Firstly, the current projects under construction and those in planning have hardly any retail spaces; other categories are growing. We will also work on converting spaces into new types of use, such as the former OVS branches and the Stücki Park. This will also reduce the proportion of retail. We'll certainly also sell the occasional property that is no longer a good strategic fit for our portfolio.
Will there be a need for bricks-and-mortar retail in future?
Certainly. People have got used to ordering online, of course, but nothing can replace a well-frequented location, where people can discover a product with all their senses and where expericences are created.
How will online shopping develop?
It will definitely increase and move into additional areas. At the same time, I think retailers will increasingly use omni-channel strategies. This means they'll be establishing a strong online presence in parallel with running exciting, highly frequented bricksand-mortar locations.
Does Swiss Prime Site benefit in some way from online retail?
That's a question that is currently the subject of intense discussion at Swiss Prime Site. Online retail has grown in importance during the coronavirus crisis. Because of lockdown, innovative companies that only had physical stores started offering their locally made products online. This raises the question of whether turnover generated online should be factored into turnover rent or base rent.
How will turnover rent change if more and more turnover migrates online?
If retail spaces as we currently know them close down, shopping moves online and retailers increasingly use their physical stores as showrooms and click-and-collect locations, we'll have to think about how rental contracts are set out.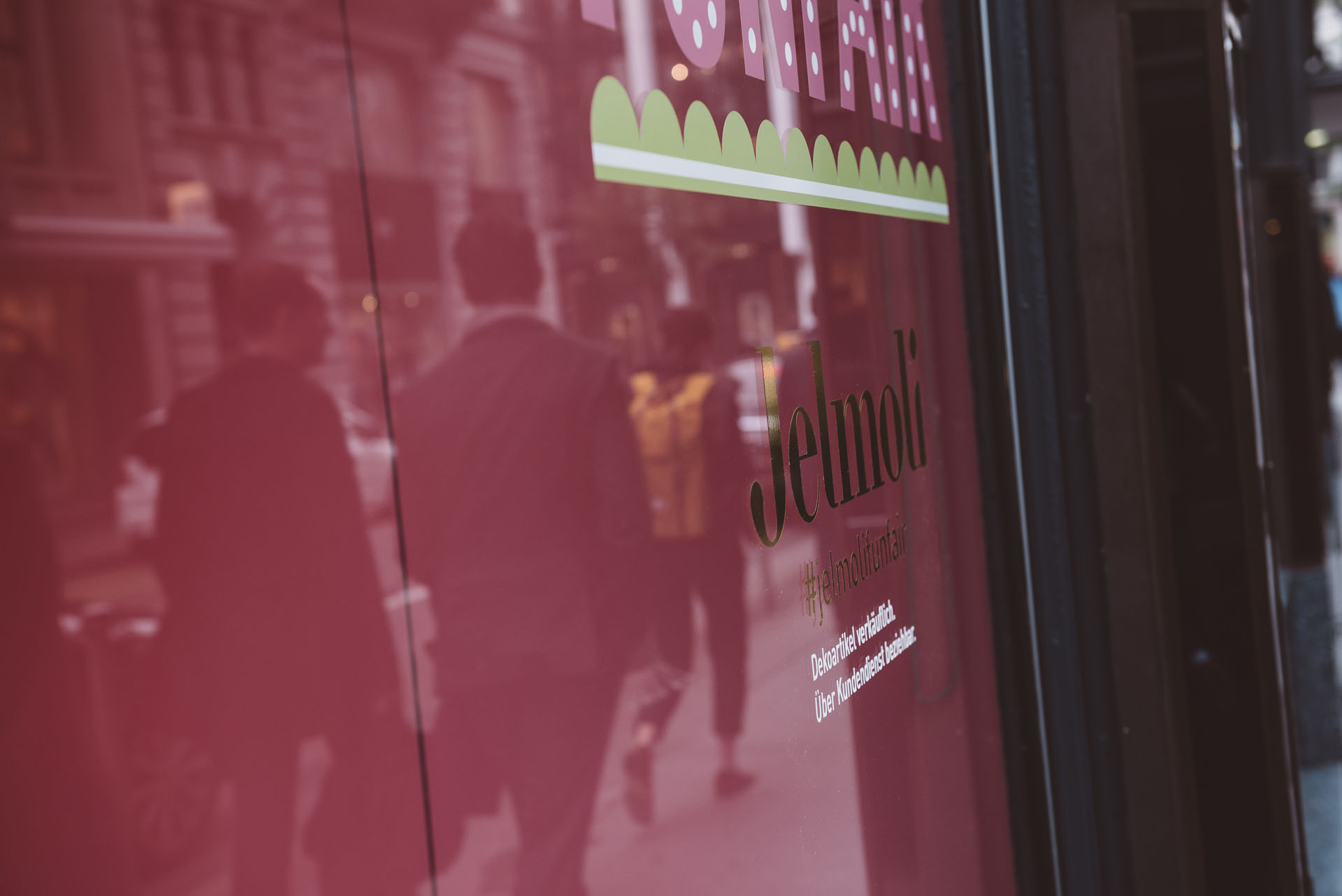 Regarding retail specifically: what is happening with Jelmoli?
The coronavirus crisis has created difficult times for Jelmoli. Despite this, the group company is doing well; like for like, the figures for the last two months are above our expectations.
Are you anticipating making changes to Jelmoli's property structure?
We've already been doing that for a while, and will continue to do so in the future. There are now 12 restaurants, a beauty clinic, a fitness studio and other service providers who have all found a place within the structure. We constantly analyse our areas and carry out optimisations where this is necessary to ensure sustainable growth. Jelmoli is a part of the city, and also supports different forms of use within its own building structure.
Do you think the coronavirus crisis will put pressure on rent levels, and consequently the market values of your real estate?
In terms of rent, we don't currently see any evidence of a drop. During and after lockdown, we were able to conclude rental contracts with the same, or even better, terms. We do perceive there to be a risk in B and C locations, but our portfolio is almost completely focused on A locations. Should there be a deeper, longer recession, we would have to re-evaluate.
Working from home has done extremely well out of the crisis. What do you think?
Working from home has definitely been given a boost and many companies have recognised that this way of working really is possible. Digitalisation has meant that it is now easy for us to work from home. However, this won't replace a fixed workplace. Company culture, for example, is hard to communicate remotely, at a distance and, despite digitalisation, communicating can involve more time and effort. It's different when you can speak to someone face to face.
How will home working change future office space requirements?
Even today, companies don't want to have enough office space for every single employee. Generally, they have enough space for 70% of the workforce. This percentage is expected to fall after the coronavirus crisis, but we are still confident.
That's surprising to hear. Couldn't it lead to an office space surplus?
We don't think so, no. If the coronavirus crisis has taught us anything, it's that a certain amount of space between people is healthy. We think that, in future, tenants will factor in a higher proportion of their employees working from home. At the same time, however, office space requirements will increase, because people won't want to sit so close together. The two effects should therefore cancel each other out. We are already seeing our tenants registering a need for more space.
What do you think the general economic situation in Switzerland will be like in 2021 and beyond?
That's difficult to say. According to SECO, the economic slump won't be as great as originally anticipated. On the other hand, it won't be until the second half of 2020 and into 2021 that we will really be able to see the aftermath of the coronavirus crisis. I think we'll get through it OK, though. In extraordinary times, Switzerland has always been a safe haven, and our country's handling of the coronavirus crisis has enabled us to stand out once more. Our economic zone will continue to be extremely attractive.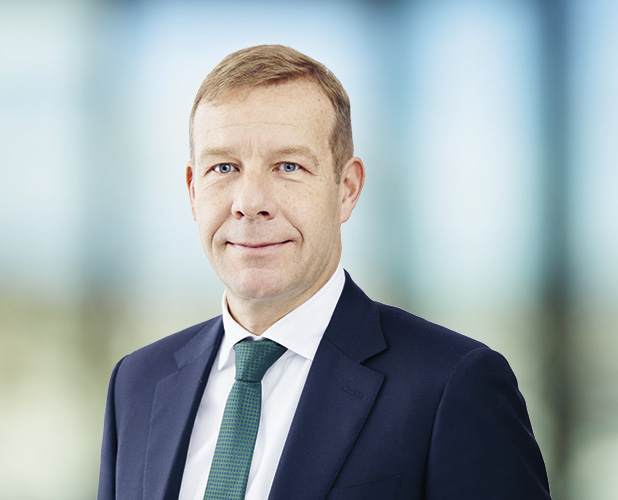 «Digitalisation has meant that it is now easy for us to work from home. However, this won't replace a fixed workplace.»
The market has been shaken and many companies need cash. Have any interesting deals emerged already?
We're expecting to see the first interesting properties coming onto the market in the second half of 2020.
How are your projects under construction coming along?
So far, so good. Two projects were slightly delayed due to ensuring safety on the construction sites. However, as construction had been proceeding ahead of schedule;we are now on time.
Will you postpone any projects in development or proceed more slowly?
Not necessarily. We have a basic threshold of 50% pre-letting on our projects. Once this has been reached, we give the green light. We are currently seeing good potential for growth in the area of asset management mandates for third-party clients.
The coronavirus crisis has pushed environmental protection into the background. What is the current status of your CO2 objectives?
The coronavirus crisis hasn't really made the environment any better, so protecting it should still be a priority for all of us. We have an ambitious reduction pathway that aligns with the Swiss government's environmental and CO2 objectives as a minimum, and in part goes even further. To achieve these objectives, we are aiming to invest around CHF 650 million in our portfolio by 2050.
You sold Tertianum and recorded a large profit in 2020. What are you predicting for 2021 and beyond?
Over the next few years, we will be able to make up for the revenue lost from Tertianum with the growth in our projects and asset management mandates.
In conclusion, would you therefore say that you are looking to the future with confidence?
In Chinese, the word for crisis is composed of two characters. The first means danger and the second, opportunity. I favour the second, and so I am confident.