Story Detail
Anticipating future trends with start-ups
Identifying ideas and start-ups is an integral part of Swiss Prime Site's innovation management strategy. Its activities include discussions with start-ups, visiting specialist conferences and hosting accelerator workshops. These are effective platforms for start-ups to present their business models. Several times a year, Swiss Prime Site invites promising companies to pitch. These catalysts of innovation themselves benefit from technological developments; new communications channels accelerate awareness of innovative activities and facilitate product marketing. Swiss Prime Site supports promising start-ups and ideas with developing and implementing pilot projects.
Start-ups as catalysts of innovation
Start-ups often have close ties to universities and science, and thus to new technology and solutions. According to the «Swiss PropTech Report» from May 2019, start-ups often have only a basic knowledge of real estate; very few founders come from the real estate industry. Swiss Prime Site bridges this gap and takes on a networking role. Ideas and business models are tested, experiences and results shared, and successful ideas implemented in practice. Surprising solutions from partners who, at least initially, have no knowledge of real estate more than outweigh the time spent coaching. All of this requires room for chance and creativity.
Together with Swiss Prime Site and its Group companies, Tower360 is developing a solution for occupancy management and the digitalisation of the letting process.
Diverse partnerships, business relationships and involvement
To ensure this exchange and to cement start-up partnerships, Swiss Prime Site has been involved in corporate venturing since 2017. This has resulted in around a dozen pilot projects («proofs of concept»). Stand-out projects include holo|one (mixed reality) and the asset management and marketing platform Tower360 (PropTech). These examples in particular clearly represent the successful process of transforming what began as a vague idea into sketches and concrete concepts, then into a feasible solution and finally adapting it to the needs of Swiss Prime Site or its group companies. This was then followed by operational implementation and going live.
Start-ups are also desirable tenants. The modular space YOND in Zurich-Albisrieden attracts start-ups as well as small- and medium-sized enterprises from the fields of service and production. Tenants have included the recruitment platform Coople and the Tadah co-working space with childcare. The cell research BioTech company MaxWell Biosystems, founded in 2016, is also moving to this location, which is ideal for innovative companies.
Innovation management doesn't always focus on transformative or even disruptive approaches; sometimes smaller, incremental changes can simplify processes and increase efficiency. Swiss Prime Site uses software by the start-up Sherpany for meeting management and group-wide document sharing. It ensures fast, secure access to the relevant information.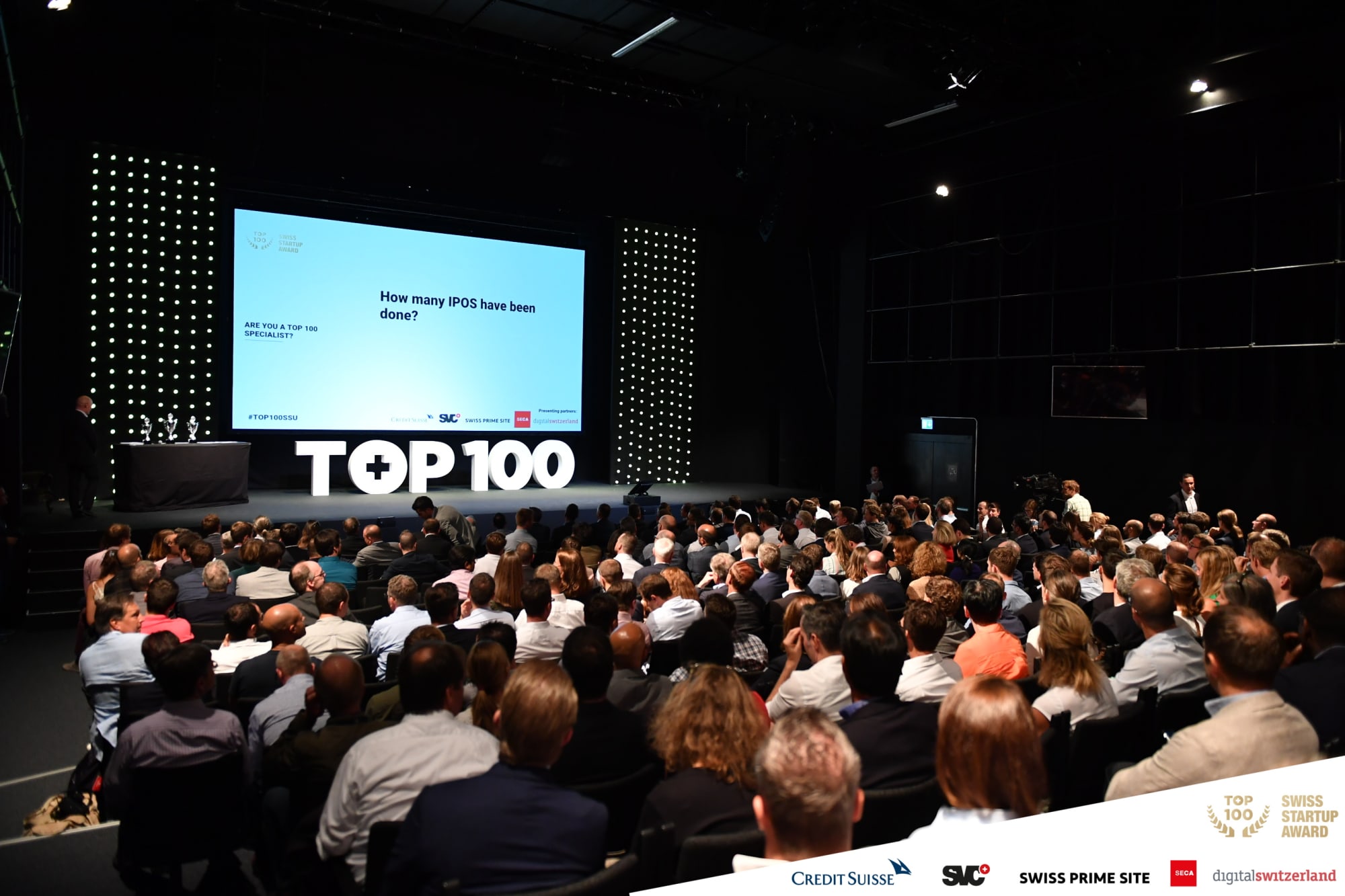 Swiss Prime Site as presenting partner of the TOP 100
As a member of various networks, Swiss Prime Site promotes the exchange of knowledge and experience within the Swiss start-up landscape. Non-digital interactions continue to be important, and real-life events such as the TOP 100 Swiss Startup Award remain a highly valuable networking platform. Start-ups emphasise that such events increase the visibility of companies and products. Swiss Prime Site is a presenting partner of this prestigious award.
This is how further partnerships are built, which in turn forms the ecosystem itself. With this and other involvement, Swiss Prime Site is not only staying abreast of current developments but anticipating future trends.