Story Detail
Co-creating the digital future of real estate
It's drizzling outside. Winter is coming. In the functional yet bright and cosy co-creation room of Wincasa, a group company of Swiss Prime Site, the atmosphere is laid-back. From the whiteboards and colourful post-it notes, it's clear that the people gathered here are working on innovative solutions. Today, they're discussing the progress of a promising corporate venture project.
Shaping the future together
«We've worked well together since day one. We all speak the same language and we all want to shape the future together», says Mirko Meister, Head of Vacancy Management at Wincasa, when describing the partnership with the PropTech start-up Tower360. Julian Vogel, co-founder of Tower360: «In Swiss Prime Site, we have found a demanding yet very supportive partner with a versatile property portfolio.» The collaboration between the start-up and the real estate company came about in 2017. When Tower360 presented its data-driven, vertically integrated letting and asset management platform for the real estate industry, the responsible persons at Swiss Prime Site immediately saw its potential and appeal for the entire industry.
Creating a shared project vision
A fruitful co-creation partnership was thus born. But the reality of a young start-up is very different to that of a market leader. «Working with an established company with complex structures and impressive knowledge of the industry is a nice challenge, but by no means an easy one. We had to learn a lot in a very short space of time», says Chakra Banerjee, co-founder of Tower360. Bastian Zarske Bueno, Head Group Corporate Ventures at Swiss Prime Site, adds: «Giving Tower360 a broad insight into our company's processes and culture from the beginning was a key success factor. Having an integrated business model that combines portfolio management, property management and marketing under one roof helped greatly in this respect. The start-up set out to get a clear picture of the problems that needed to be solved. It did so by speaking with all relevant stakeholders in more than 50 user interviews, meetings and workshops. In short processes and constant dialogue, we developed a shared project vision with Chakra Banerjee and Julian Vogel, which then formed the basis for creating a solution that would offer maximum benefit.»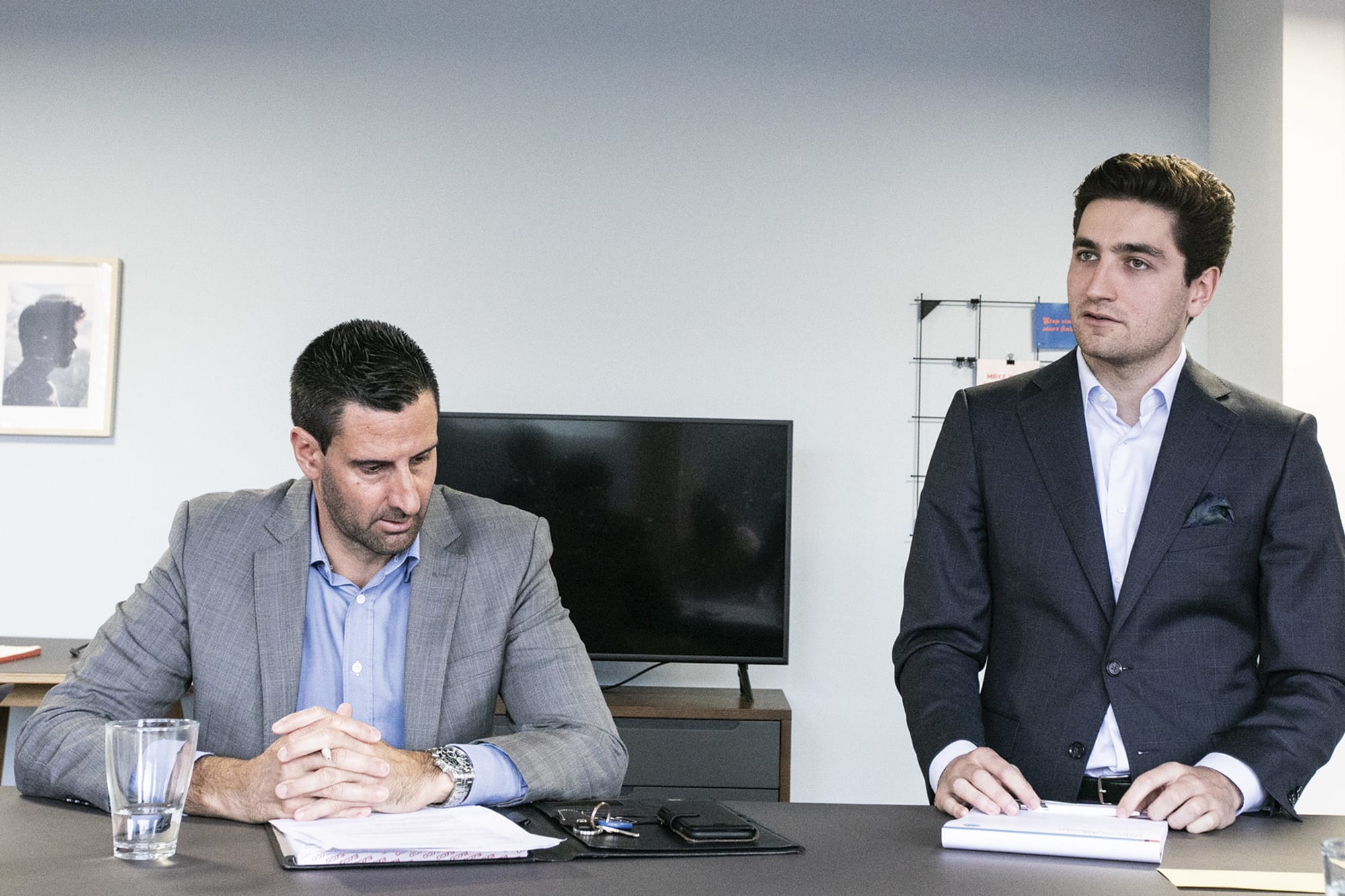 Mirco Meister, Head of Vacancy Management at Wincasa, and Bastian Zarske Bueno, Head Group Corporate Ventures bei Swiss Prime Site.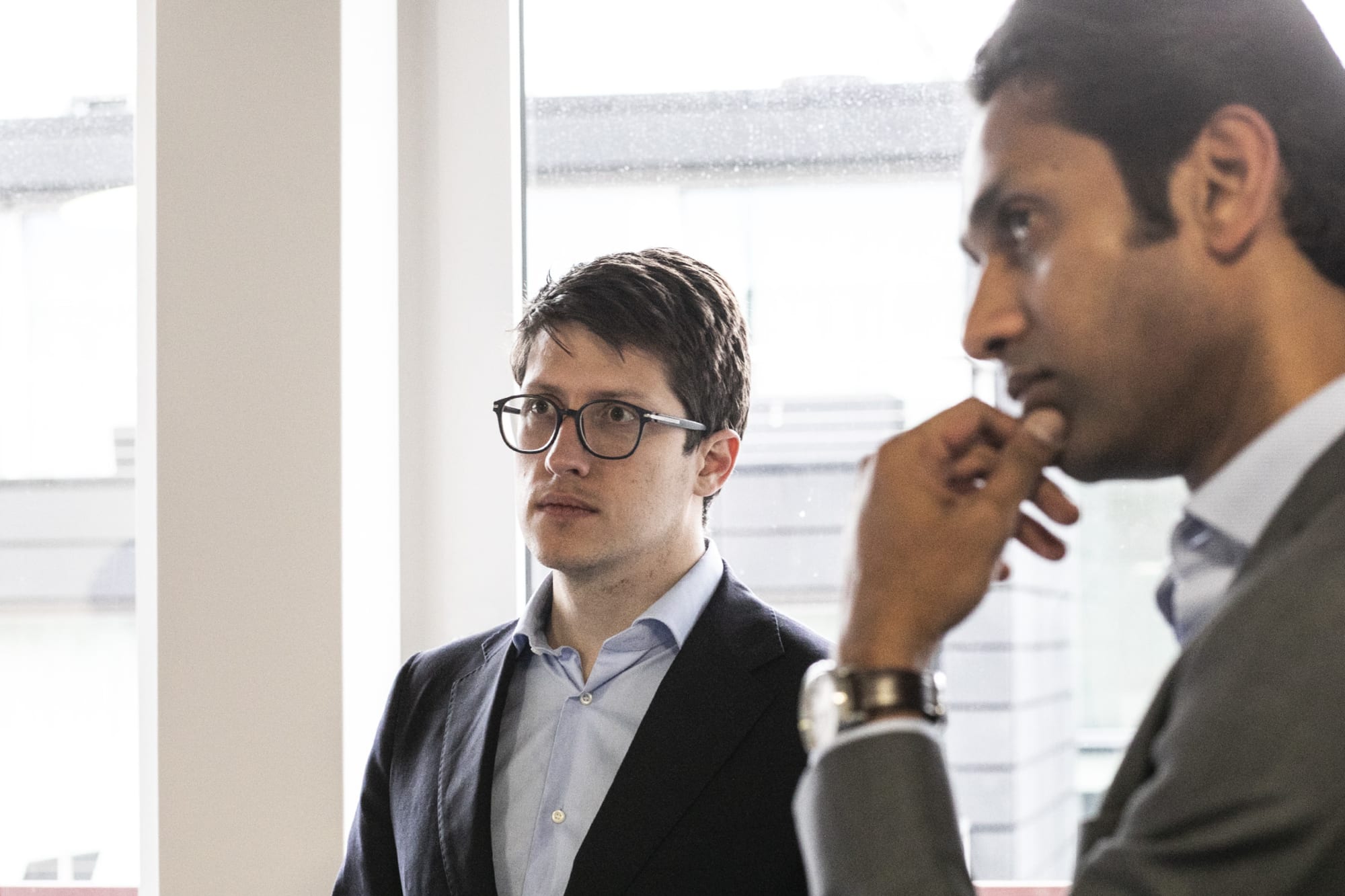 Julian Vogel, Co-Founder von Tower360: Swiss Prime Site is a demanding but at the same time very supportive partner».
The project calls for agility and openness from everyone involved
«In a corporate venture, it is essential that all parties share the same vision and that they regularly adjust or confirm it in light of the changing circumstances and expectations within the core business», explains Bastian Zarske Bueno. «We are planning a group-wide transformation project that will enable us to show vacancies in the portfolio in real time and map out the entire marketing process in a user-friendly way. This calls for agility, imagination and openness from everyone involved.» But what exactly is the need for such a project? Mirko Meister, Head of Vacancy Management at Wincasa: «The entire real estate world is suffering due to a lack of digitisation. Reporting – often still in the form of Excel spreadsheets – is laborious and management by email is still common practice in many companies.»
Making work easier with digital solutions
Swiss Prime Site wants to play a pioneering role in digital transformation and the development of new business models in the real estate sector, which is one of the reasons why the company works with start-ups. But achieving this vision requires a step-by-step approach. «We want to improve vacancy and risk management first», explains Mirko Meister from Wincasa. «The new platform will enable fast, real-time access to all relevant, centrally stored data. Digital reporting and automated processes will make our employees' work easier.»
The implementation will get underway in 2020
After the successful implementation for Swiss Prime Site Immobilien's portfolio, the system will now be implemented in the other group companies. Wincasa is planning to give its customers access to the Tower360 platform. The aim is to adapt the platform to their specific needs and establish it as a module for proactive vacancy, letting and marketing management and a tool for portfolio analysis. In order to incorporate the know-how of some 500 managers, marketers and other users throughout the group, knowledge is regularly shared. Continuous learning from each other and with each other is key to success. «We want to integrate the new, customised Tower360 system into our operating system. The entire implementation process should be as smooth as possible», says Mirko Meister, Head of Vacancy Management at Wincasa. Julian Vogel from Tower360 adds: «With our tools, implementation is relatively quick. Modifying the existing software would take much longer.» Tower360 works with API and open source solutions, specifically modular ones, which allows functions to be enhanced at any time. Phase-specific user training is also provided during implementation.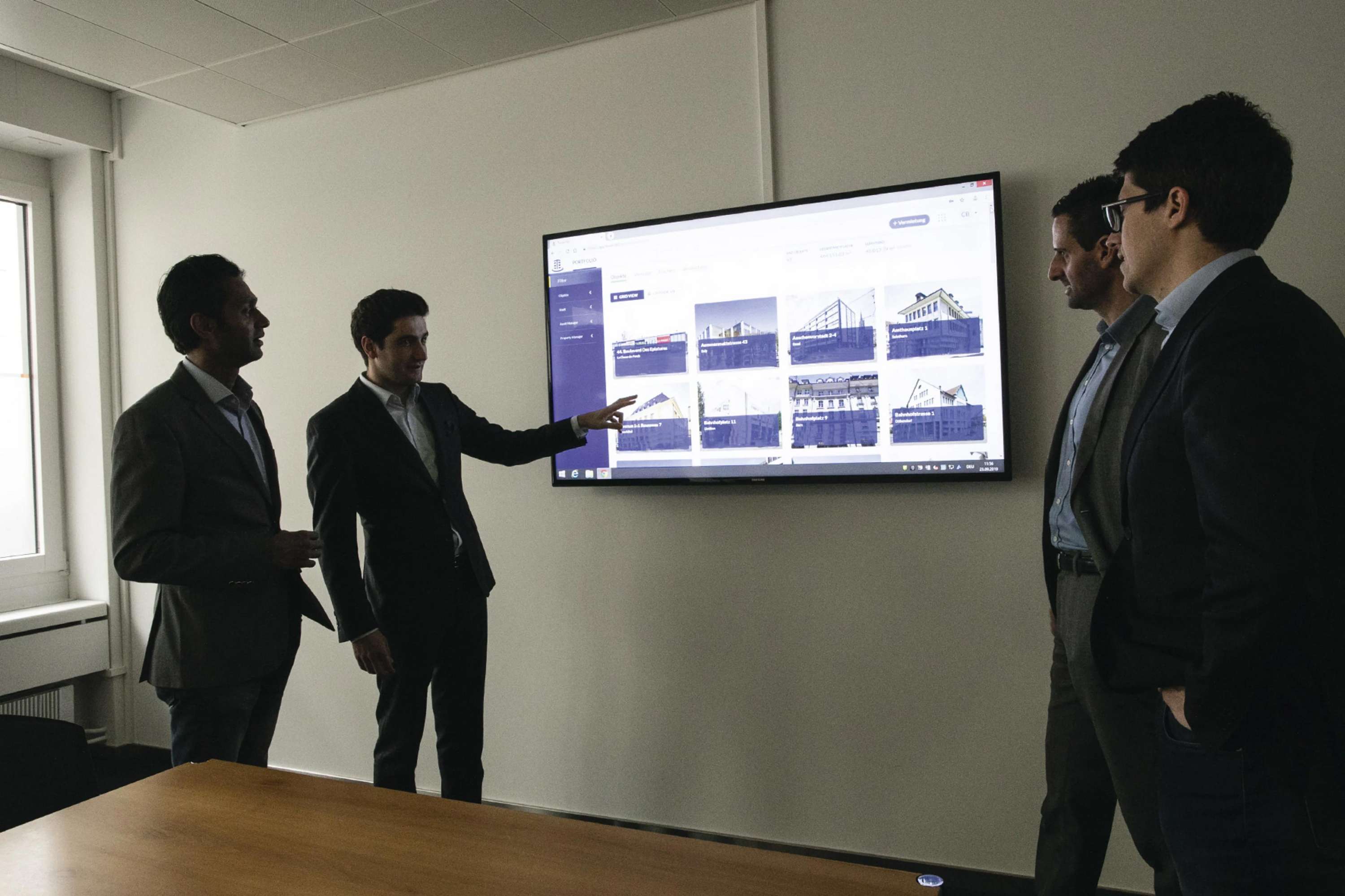 Having success stories is important for future innovation projects
In an intensive corporate venture partnership like the one with Swiss Prime Site, there is also a constant focus on refining the original business idea and the strategic market fit. The product should be able to hold its own in the market, not just offer an isolated solution for an individual company. «We're certainly on the right track», believes Chakra Banerjee. «We receive a lot of support with product development, and we've also grown as entrepreneurs.» And according to Julian Vogel: «It's important to have small successes in between as it keeps both sides motivated. The long-term results will then follow naturally.» What was born in Zurich and Hamburg has already turned heads internationally (see box). The partnership with Tower360 is a good example of successful co-creation with a start-up and the successful implementation of Swiss Prime Site's Corporate Ventures strategy.
Chakra Banerjee and Julian Vogel met while doing an MBA at Wharton Business School in Pennsylvania. They started the company after completing their studies. Their breakthrough came with the Tower360 project. In 2018, Tower360 won a PropTech start-up contest in the «Market» category at Expo Real in Munich. Tower360 has developed a big data and analytics SaaS platform that gives property owners, managers, tenants and other stakeholders real-time access to relevant data compiled on dashboards. The start-up's vertically integrated software is aimed at increasing portfolio returns and improving risk management. Centralisation of data and workflows on a single platform also simplifies and improves collaboration between owners, asset management, marketers and management, as well as facilitating collaborative working between the parties.