Story Detail
«You can only achieve goals if the clients are satisfied.»
Why did Swiss Prime Site purchase this site?
Gianfranco Basso: The former newspaper printing plant of the Neue Zürcher Zeitung offers great opportunities for property developers. High ceilings, a long and rich history, and a potential for emotional investment in the space make existing industrial buildings and offices ideal for major projects. Although I wasn't yet working at the company at the time, those were probably the decisive arguments in favour of purchase back then – and they still apply today.
Strictly speaking, the location of the site is not exactly «prime». Would you agree?
There are certainly different advantages and disadvantages to the location when compared with the city centre. Schlieren overall, and that area in particular, represents very interesting clusters for a range of industries. On top of that, the product that we are now developing is extremely attractive and unique in this form.
What makes this kind of «old» property special?
It's the interaction of various factors. On the one hand there's the architecture, with its bricks, concrete, steel and tons of light, which creates possibilities for unique meeting spaces and ensures exceptionally good visual communication. On the other hand, you've also got the industrial charm, the large spaces, high ceilings and load capacities, which allow for unusual uses of the space as well. And the question of sustainability also plays an important role. Instead of tearing down the existing buildings and replacing them with a new construction, we have preserved, renovated and converted the structure. This saves considerable resources.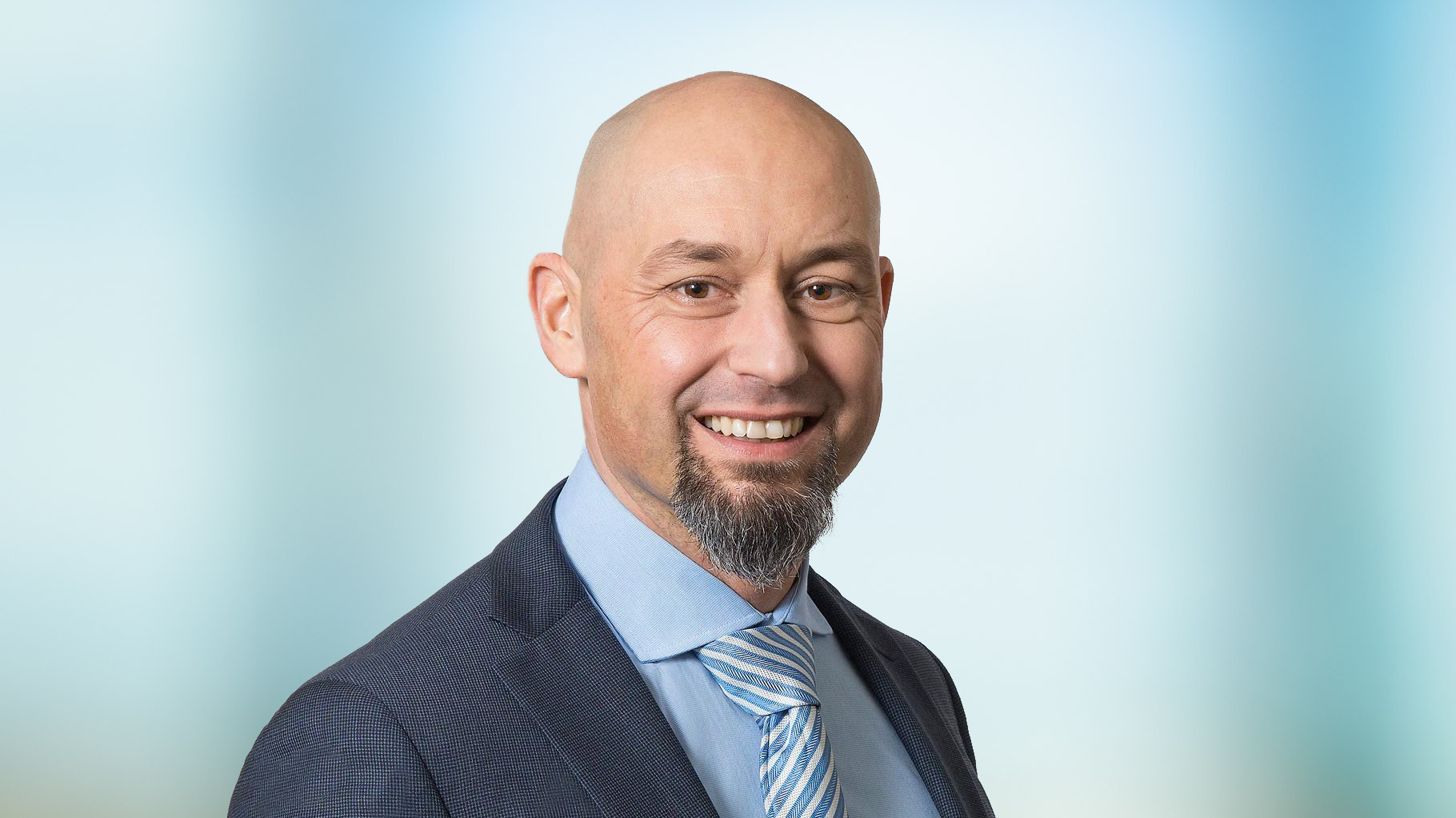 What were Swiss Prime Site's initial plans for the site?
Even then, the vision was to create an «innovation location» on the site. It was about creating a «hub», and therefore a fruitful environment or «cluster» for companies that were looking to reinvent themselves, or were just getting going. We soon got into discussion with the company that would become our first anchor tenant, Zühlke, who had their headquarters on the other side of the tracks and were looking for a new location.
Did the focus change with the anchor tenant?
Yes, but not fundamentally. With our current tenant mix we have a strong foothold in the area of innovation. At the same time, though, we have created a place that stands for knowledge transfer and entrepreneurship, that offers a range of restaurants and bars, and that attracts attention beyond Zurich as an outstanding event location. The pandemic also influenced us to create a site that sets new standards, particularly in the area of «New Work».
Let's go back a step for a moment. How do you approach a project like this?
We went through a classic product development process. We had a strong focus on what we call the «customer journey» and asked ourselves first and foremost who needs spaces like these and what kinds of things should happen on the site. Companies – that is to say, our future tenants – tend to look for a certain environment that appears promising for their future. Over the years a real biotech environment has developed in Schlieren, right next to our site. This – in addition to their space requirement – was also something that appealed to our first anchor tenant Zühlke.
What did you do next?
We developed a kind of «story» for the site, which outlines the product and gives it definition. Then came the brand development and an initial rough sketch of the potential, which involved dividing the space up into units.
«We have created a place that stands for knowledge transfer and entrepreneurship, that offers a range of restaurants and bars, and that attracts attention beyond Zurich as an outstanding event location.»
How significant is the risk that you take on as a developer in this situation?
It is possible to mitigate risks to a certain extent. For that you need knowledge, market expertise and a degree of flexibility so that you don't build right past demand with a project like this. We develop and create living spaces for people. Communicating with possible future tenants is essential for that.
Why didn't you simply put up an office tower?
If we'd been developing the project for a large individual tenant, that might have been an option. But an office tower wouldn't have done justice to this unique site. What's more, an office tower in this location and with a distinctive tenant mix wouldn't have been the right format. Tenants these days want an environment that suits them and gives their company a boost, directly or indirectly. The location of your head office is another form of corporate branding. The question of location and infrastructure is hugely important in attracting the right employees.
That brings us back to the idea of the «prime product».
Exactly. And this product is made up of all kinds of values and qualities. The modern spaces, the generous and attractive indoor and outdoor meeting zones, the tenant mix and in particular the diversity on the site are all important if you want to achieve impressive results with this kind of project.
Specifically, what are the success factors for the JED project?
It's the openness of the site, the mixture of internationalism and urban character, and the positive tension we've been able to generate with the mix of history and modernity. When you carry out projects like this, there's a certain phase that signals to the property developer that they're on the right track.
What phase is that?
I call it the «tenant-get-tenant» phase.
And what happens exactly?
Well, a project like JED generally starts with an idea and the first major tenant. In our case that was Zühlke. If the product is right and the anchor tenant is satisfied, they bring this satisfaction into the market via their network. This results in a kind of dynamism, which helps generate the tenant mix you want. After Zühlke came Halter. This allowed us to attract an events and catering provider. This mix was then enough to persuade local SMEs like Caffetino to move their production to JED and even operate one of our bars. A perfect example of «community building».
Is everything focused on what clients want?
In the end, we develop our projects for our clients. They pay the rent and want to get the right product in exchange. During the development phase it's good to stay flexible, so that you can keep adapting the project and the product, which is often developed over several years, to changing conditions. You can only achieve goals if the clients are satisfied.
Do you ever reject a client's wishes?
As a property developer, we try to stand by the basic idea of a project as much as possible. On the other hand, we also want to make tailor-made products for our clients. Generally we can find a good middle ground within this framework.
What was it that convinced Zühlke, for example, to set up their new premises at JED?
The company was looking for large spaces where they could consolidate their three other locations. Zühlke believes in having spaces communicate. So it was important to them that the space «felt right» and offered their employees an inspiring atmosphere. Together with the tenant, we put our focus on meeting zones and generous open areas.
How important are the other stakeholders for a project like JED?
Fostering relationships with stakeholders is important for any project. We are always looking for the initial contact to start a conversation. Generally the stakeholders are very satisfied when you present the project that is being developed in their neighbourhood to them and show your face as a real estate company.
Were there any restrictions or obstructions from the authorities, that is, from the town of Schlieren?
The town was very pleased that we were seeking dialogue with them. Also, a project like JED is great for a town or district in terms of promoting it as a business location.
And in the best case it makes the site or the neighbourhood more attractive, too.
Absolutely. The site of the former printing works used to be hermetically sealed. Through our project we've opened up the spaces, made the site accessible, created attractive public spaces and significantly raised the quality of the location. With plants, green spaces and a fountain, we've even managed to improve the microclimate of the neighbourhood.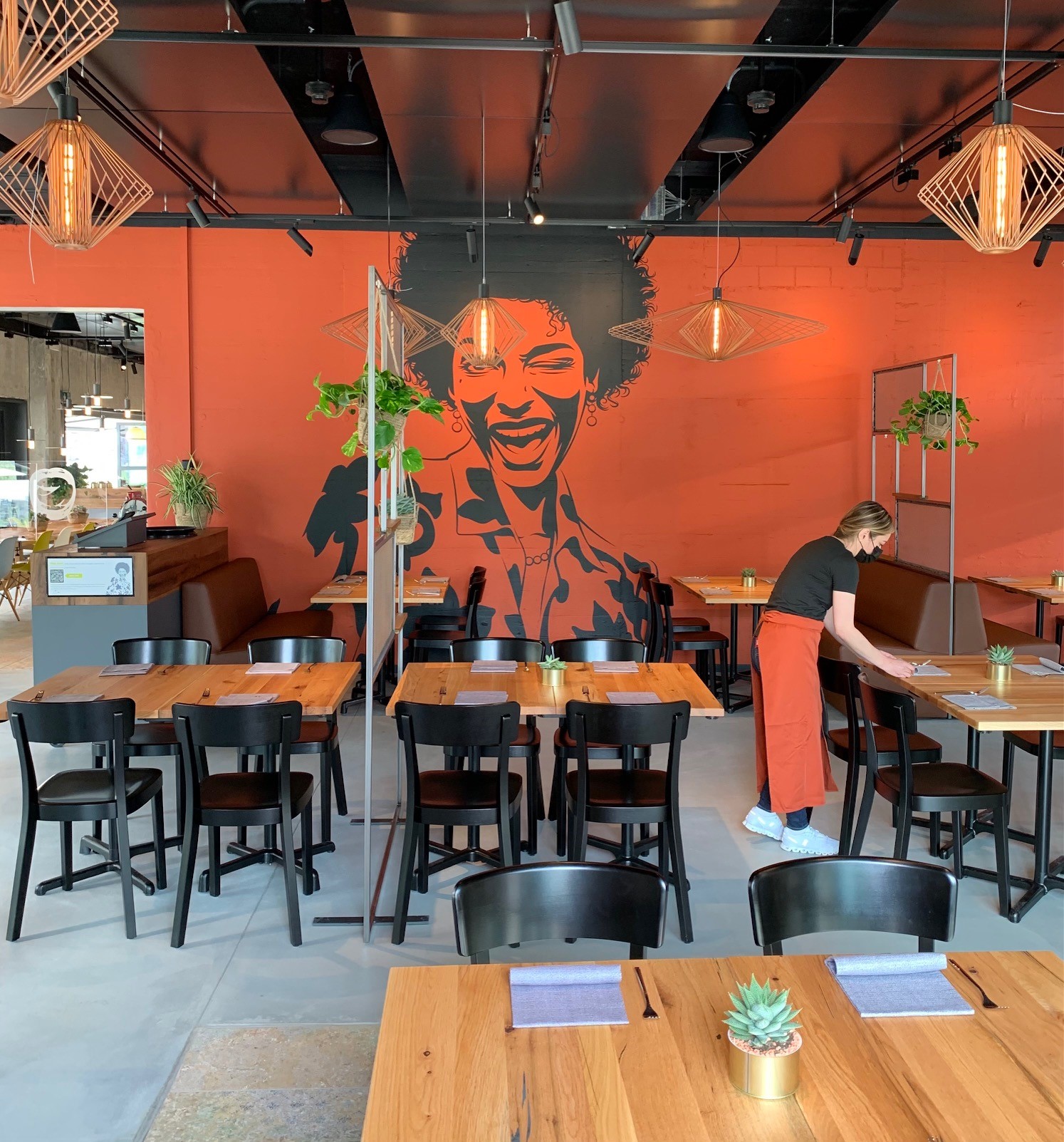 Looking to the future, what is still to come at JED?
In 2021 we'll be able to complete the construction of the inside and outside areas. We've already celebrated the launch of our catering options with the recent opening of the restaurant «Eve's Kitchen». In addition, JED has gathered momentum as an event location thanks to the improving situation around the pandemic.
And looking even further ahead?
We still have our new building project on the land reserve that we want to use. At the same time we plan to strengthen the innovation, knowledge transfer and entrepreneurship cluster further.
Currently, the major tenants are a real estate company, an engineering firm and an event organiser. What other kind of tenants would you like to see on the site?
Of the original 24 000 square meters of floor space, a good 75% is let. What we would like is to expand the leisure facilities available on the site, and to welcome companies from the medtech sector. This would complement the neighbouring Wagi site, where a strong biotech cluster has emerged, so there would be healthy exchange not only within JED but also beyond. No matter how it goes, we're looking forward to a lively, vibrant location.