Story Detail
Buildings satisfy our basic daily requirements. Developing a unique apartment or an urban quarter with busy commercial and office space, creating living and working environments – these are the objectives of real estate companies such as Swiss Prime Site, where I have now worked for more than two decades. From the outset, we have focused on creating a sense of place and developing high-quality living space for our customers and the general public. Of course, we are not alone in pursuing this credo. I am certain this is true of most property developers and investors in Switzerland.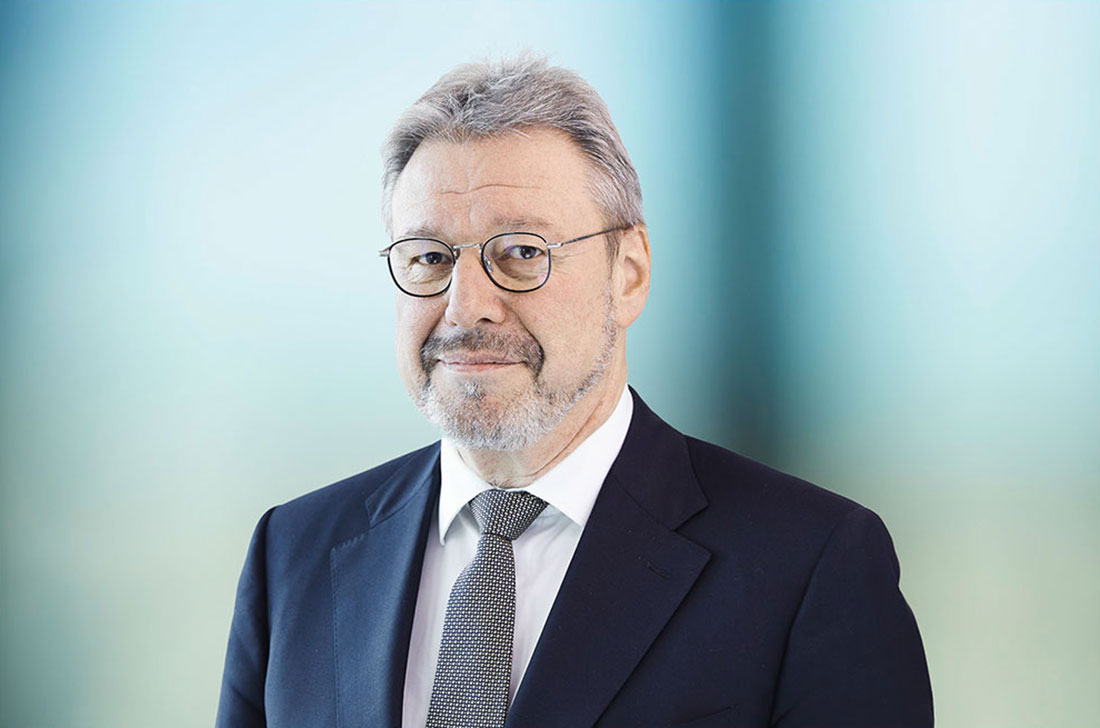 When planning the Prime Tower, we were firmly convinced that companies were seeking more efficient and hence less expensive space and were prepared to move from their traditional central locations.
However, to achieve the aforementioned objectives and deliver corresponding success requires a further all-encompassing element: courage. The courage to analyse and question events in the market, to identify client requirements and shortcomings in systems and to recognise opportunities. And even greater courage to take conscious yet calculated risks. In the end, this is the only way to ensure innovations which, by definition, arise with no frame of reference. In hindsight, it may appear reckless from a business perspective to have constructed Switzerland's tallest office building in 2008, in the middle of the financial crisis and in Zurich's District 5, which was still very much an industrial area at that time. This was by no means the case. We were firmly convinced back then that companies and businesses were seeking more efficient and hence less expensive space and were prepared to move from their traditional central locations. Today, the Prime Tower and the associated Maag site have become a beacon and a model location, renowned and sought-after far beyond the boundaries of the district and even the city; a vibrant place to live comprising apartments, shops, offices, restaurants, entertainment and culture. A new living space has emerged.
This approach of actively looking out for current shortcomings and anticipating the future with far-sighted solutions must be the driving force of a successful real estate industry. This is illustrated by a number of our development projects from the last couple of years. We transformed outmoded office and administrative buildings into modern city and business hotels (Motel One) since there was simply no supply of these at the time. When the «digital economy» was craving solutions for the booming start-up scene, we created flexible rental space to provide small businesses with as much room for growth as they needed (YOND). In times of global warming, we are investing in the development of properties that not only cause zero emissions but can even produce and pass on additional energy (JED).
As individuals, we are currently facing the challenge of the virus pandemic. Companies are (re)positioning themselves and recalibrating for the future. «Resilience» is the watchword right now. That also means concentrating financial resources and investing shrewdly. With customised solutions, the real estate sector can help industrial partners to focus their liquidity on investments in their core business. For our part, we are investing in our core business of real estate and developing research and laboratory buildings for the pharmaceutical industry in Stücki Park in Basel, for instance. Even in a crisis, courage can produce a classic win-win situation that helps everybody.
This elements of this mindset – anticipating market requirements, innovation and willingness to take calculated risks – are integral components of our industry's DNA. And these components will allow us to keep delivering added value for the community in the future. However, none of that is possible without a measure of courage!
This guest column was originally published in the special edition «Immobilien Mai/Juni 2020» of Finanz und Wirtschaft.