Story Detail
It's quiet in the room. At several tables, there is a group of people. Their heads bowed together, they exchange information and talk softly among themselves. Some of them are hunched over their laptops or smartphones, researching on the internet. Their findings are recorded on colour-coded cards, stuck to flip charts and formed into clusters. It is late afternoon and the participants are full of ideas.
These days, innovation workshops are a must for any company that wants to stay one step ahead of future developments. So naturally it was a given that Swiss Prime Site, Switzerland's largest listed real estate company, would engage with the topics and trends of tomorrow. «We see innovation as the driver for sustainable business», says Urs Baumann, Head of Group Sustainability & Innovation at Swiss Prime Site. Innovation is part of the company's strategy. Along with its associated processes, it is among the key values that the real estate company embodies. «We identify and analyse economic, scientific and social developments within a systematic innovation management framework. We want to know how they are going to shape our market and our environment in general, and the impact they will have on our business activities in particular. This knowledge – which we refer to as 'intellectual capital' – helps us to anticipate the needs of our stakeholders early on. Ultimately, it is about planning our properties and services so that they can be used sustainably by our stakeholders and offer significant added value.»
Today, experts from the fields of development, innovation and technology within Swiss Prime Site and its group companies gathered in the Swissmill Tower in Zurich-West. There are nine of them in all. Together they make up the Future Board. This is an interdisciplinary committee tasked with pooling and overseeing innovation activities across the entire Swiss Prime Site Group. That also includes organising innovation workshops. «These workshops are an effective way of taking a deep dive into relevant issues and tackling the further conceptual development of our fields of innovation», explains Urs Baumann.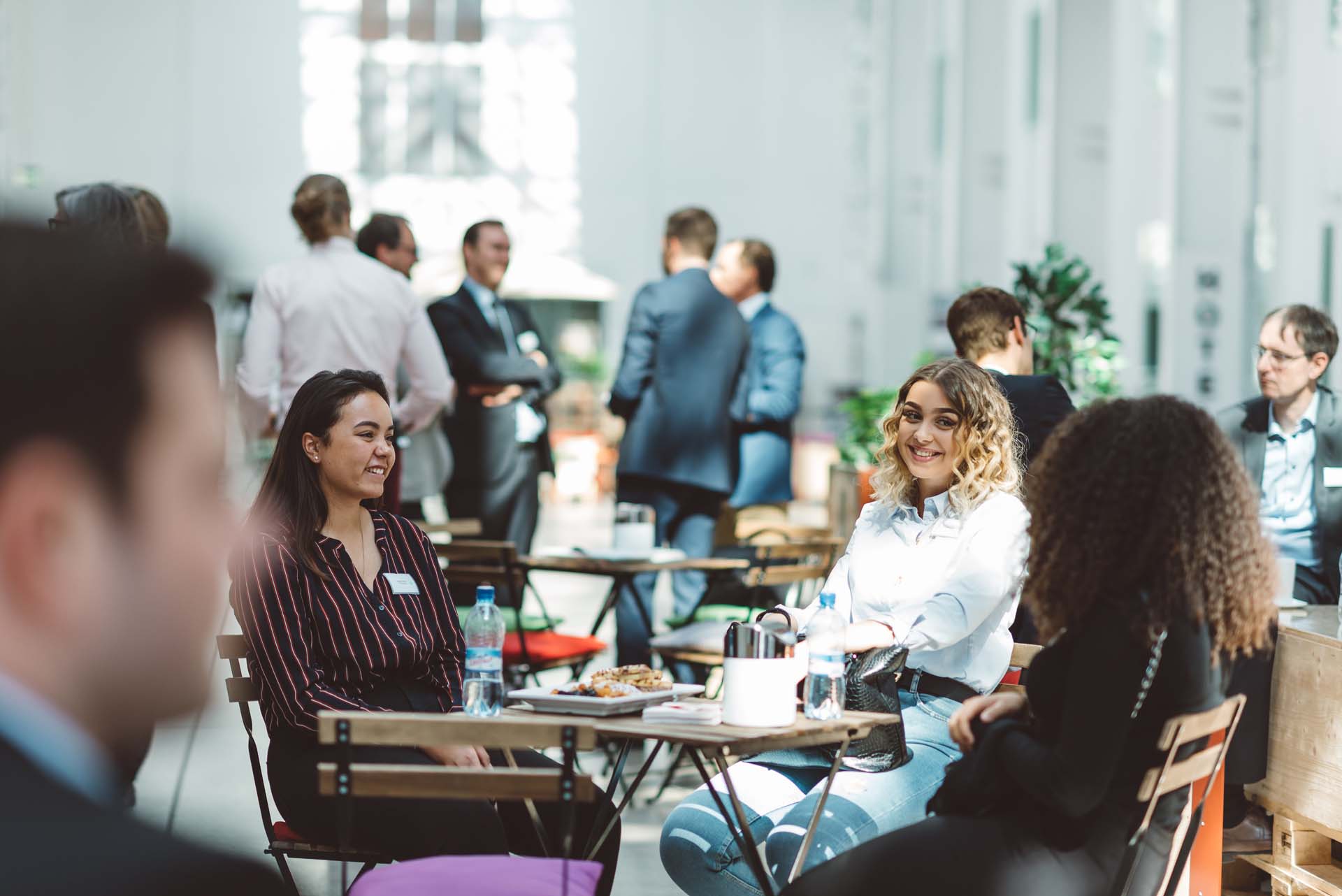 Today, they are looking at changing values in our society. Dr Alexandra Bay, Head of Group Research at Swiss Prime Site: «Our values are constantly shifting and changing. That has always been the case, but right now it's happening faster, and with a higher degree of complexity. This is due to the extensive (digital) impetus that constantly gives rise to new things. But what we see above all in our values today is ambivalence.» One mega-trend offered as an example is individualisation. We are free to define our lives, to determine the ideals by which we orient ourselves, how and where to live and work, how and what to consume. We are spoilt for choice. And that raises questions. One in particular – the question of belonging. Because for all this individuality, we still want to belong to a community. This is where the ambivalence comes in – and with it the complexity of the contradictory effects it has on the framework conditions of the future and the business model of a real estate company like Swiss Prime Site. «We want to make these developments as tangible as possible», says Alexandra Bay.
The innovation workshop has been running since the morning. Following a brief welcome and introduction, the members of the Future Board presented their business cases to each other, which were already developed to a high degree of detail. The participants had been assigned their work two months previously. The assignment: rapid-fire presentation of persona, a selection of potential fields of innovation and associated business cases. The focus is on «Michèle Powerbündel» and «Maxilein and Hansueli Dübeli». These are fictitious characters whose day-to-day lives incorporate property and services from Swiss Prime Site. «We split up into three groups and have met up several times over the past few weeks», explains one of the participants. «We engaged intensively with our persona, their living situations and external influencing factors in the future – in 2040, to be precise. We built on this to develop specific business ideas.»
Immediately after the presentations, they got together to go through questions of clarification, address critical points and make constructive suggestions. Finally, it came time for collective decisions on whether each concept should be developed further, consolidated or put on ice. This in turn had an impact on the composition of the groups, which was a key factor for the rest of the workshop. This is an important sequence during an innovation workshop, designed to ensure that other ideas are brought to the table and that there is a transfer of expertise. And which business cases were selected for further development? «We chose three concepts that on the one hand have the greatest benefit for the persona, i.e. our stakeholders, and on the other hand offer the highest added value and innovation potential for our business model. What's interesting is that almost all the concepts essentially pick up on the social value of the community or the community concept», says Urs Baumann.
«If we are pulling in the same direction as our stakeholders from the start, we can be more focused, smarter and more successful overall in the way we develop and operate.» 
Urs Baumann, Head Group Sustainability & Innovation
After a short lunch break, the members of the Future Board returned to their groups. «Now we go into greater detail and look at the customer journey, the opportunities for customers and the company, and the investment costs. The goal is that at the end of the day we can show how the proposed business ideas can be transferred, in real terms, to our properties in the portfolio or to planned developments», says Baumann. This gave rise to concepts such as the transformation of urban districts into living spaces in which the community concept forms the foundation for sustainable spatial development. Overarching site configuration concepts for improved integration and connections to individual locations and neighbourhoods will be developed in targeted cooperation with the public sector, the general population and users. This will include adaptable office, commercial, retail and living spaces with shared common areas and all the key services you might expect from a hotel. The remarkable thing here is that the users, who span multiple generations, create the services and the infrastructure themselves – from planning to actual operation. At the heart of this type of «curated society» is the formation of a community and its most important value, loyalty – in other words, the commitment to a communally configured living space. Does social value represent added value for Swiss Prime Site? «If we are pulling in the same direction as our stakeholders from the start, we can be more focused, smarter and more successful overall in the way we develop and operate – in the interests of all parties. And in a community, the readiness to support one another – shopping at a local retailer or volunteering to help improve the neighbourhood – is greater than you find in an anonymous development», explains Baumann.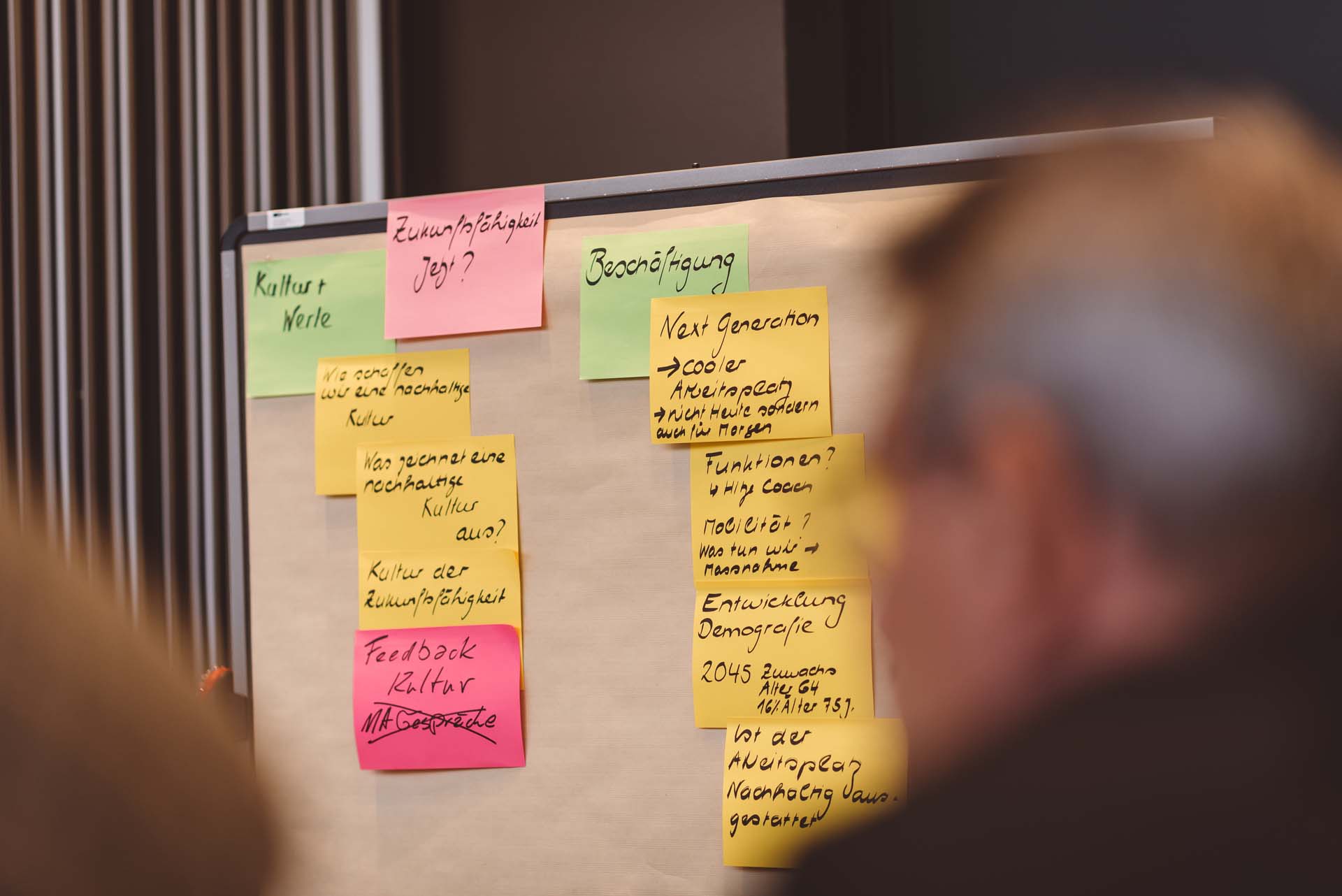 At the end of their presentations and to conclude the workshop, the participants summarise the points in their business models that still have to be checked, the uncertainties that have to be cleared up and how they see their idea developing overall. The most important question remains: what happens next and what needs to be done so that this knowledge doesn't just seep away? «First up, the results have to be saved. Then we decide as a group whether implementing the ideas might be feasible, or whether we need additional expertise. It is essential that we prepare for the fundamental questions of tomorrow by confronting them today. This alone gives us a competitive advantage. Certainly the goal is to test the ideas under real-life conditions on our sites or when it comes to developing new projects. In the past and in the planning of our current projects, we have proven time and time again that we have the courage to implement new and future-oriented concepts», concludes Urs Baumann.