Story Detail
Some impressive culinary specialties have evolved in the neighbourhood of Zurich's Prime Tower. Whether a light bistro cuisine in «k2», sushi, Thai food, Chinese food in «Ly's Asia» or even refreshing salad bowls in Hotel Rivington & Sons – there's something to offer for anyone's taste. And the lunchtime selection is being further enriched at the site. Swiss Prime Site is providing space in front of Maag-Halle each weekday for a different attractive street food vendor, eager to serve their offering and satisfy the hunger of the people working in the area. The fascinating variety is increasingly attracting numerous gourmet lovers from the close-by buildings as well. Every Wednesday the queue of customers waiting in front of the particular food trailer is especially long. The stand location belongs to Martin Heiss and his team on this day, where the 32-year-old entrepreneur has been serving his chicken pitas since last autumn, which in the interim have already become renowned in the city.
From banking to take-away business
Martin Heiss comes from the Munich area and attended the University of St. Gallen, studying business administration and finance. Following his studies, he actually planned to enter the field of banking. But in the wake of the first jobs in Zurich's financial sector, he felt that his passion was destined for independence. «I felt the strong compulsion to expend my time and energy in life on doing my own thing, building up something enduring – with the objective of being free,» declares Heiss, describing the motivation that moved him toward taking the step from comfortable nest to self-employment. Consequently, Heiss contemplated many possibilities, searched for opportunities and ultimately decided in favour of the idea of reinventing the traditional kebab with his own chicken pita. «My vision was aimed at producing chicken pitas that taste so delicious that my customers would think they came from another world.»
Heiss has been inspired by his travels to the West and East Coasts of the USA, to Berlin and Munich in Germany as well as to Tel Aviv. He learned a lot about falafel in Israel. He searched for the best kebab in the German cities. He even worked as an apprentice in a Munich kebab restaurant for two months. «I really learned a great deal there about cooking meat and the art of making dough in addition to baking pita bread,» according to Heiss, looking back at his travels.
With chicken and homemade sauces
Heiss calls his version «pitas», which are filled with Swiss chicken. He makes the dough for the flatbread himself, letting it rise for 36 to 48 hours. Heiss sells his chicken pitas on site fresh from the oven and filled with homemade sauces such as a «pitaria» sauce according to a secret recipe, as well as an avocado-yoghurt sauce. The chicken pitas come in three varieties: one with cherry tomatoes, one «Mediterranean» with eggplant salad and hummus as well as one with avocado. The young entrepreneur exclusively uses high-quality ingredients. He procures the meat from Metzgerei Angst in Zurich. All the combinations of flavours are heavenly and cost between CHF 14.50 and CHF 15.50.
Pace is crucial at lunch time
People surrounding Prime Tower like it. The queue extends for up to 20 metres on this sunny Wednesday midday. From students and lawyers to young bankers, everyone is hot on the fresh-from-the-oven creations from Heiss. Time is of the essence – even in this business. In order to operate at a sufficiently fast pace, Heiss is supported by three employees between 11:15 and 14:00. Production should be further accelerated on an ongoing basis without compromising quality. Heiss has recently deployed a new oven and has therefore become even more efficient.
Martin Heiss planned and designed the food trailer himself, then had it manufactured in Poland. He is currently on the lookout for other attractive locations for his mobile «pitaria», in order to even better exploit the market potential. The current expenses are immense, according to the business manager. The boss cleans the food trailer with his own hands late at night and even deals with everything personally, ranging from procurement to the time-consuming preparation activities. «I work nearly the entire week for two days of lunchtime sales. In addition to Wednesdays at Prime Tower, we are always present at a location in Glattbrugg every Thursday too. This is a very intense phase with long working days. But when a customer describes anew one of our chicken pitas as the highlight of the week, we are tremendously motivated.»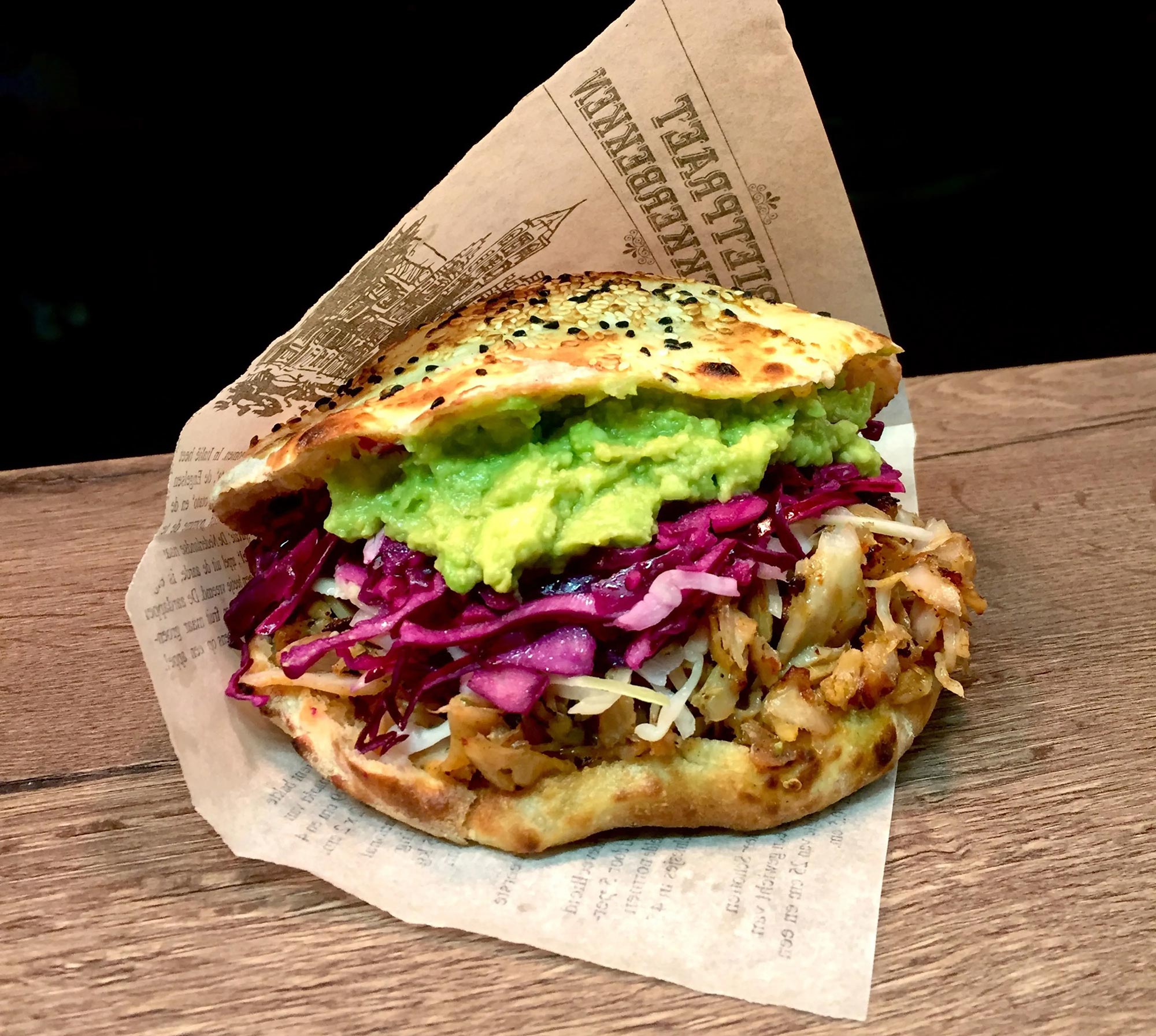 Objective aimed at a restaurant
Heiss still employees his staff on an hourly basis at present. However, the situation should change in two or three years. Indeed, Heiss is pursuing the objective of opening a restaurant. «We also need the evening business. But first we have to continue to seriously test the extent of popularity of the product here in Zurich as well as cover our investments to date. The business is beginning to become more profitable,» says a delighted Heiss. He really appreciates the fact that Swiss Prime Site has provided the opportunity of maintaining a presence in front of Maag-Halle at attractive conditions. «We are grateful that the real estate company designs active living spaces in this way, giving a chance to start-ups like us.»
* Note: Martin Heiss (the English translation of his surname is «hot»)