Story Detail
«We're setting new standards for the future»
«We create living spaces for people. In doing so, the focus is always on the customer», says Peter Lehmann, CEO of Swiss Prime Site Immobilien, summing up his company's first overarching principle. And indeed, the Prime Tower – a flagship project for Swiss Prime Site Immobilien – is imbued with the pleasant atmosphere of a place that is truly the heart of its urban district. Hardbrücke station, which is directly adjacent, adds to this atmosphere, as do the surrounding shops, restaurants and the Maag cultural and event centre.
«We invest in office and commercial spaces so that we can offer our customers the perfect space in which to develop their business goals. At the same time, however, we also consider many other stakeholders during our projects, including residents, neighbours, urban planners, cultural institutions, and the surrounding area and society in and of itself. We want them all to appreciate our sites and enjoy spending time there», says Lehman, summarising one of the key features of Swiss Prime Site Immobilien properties. «Another aspect is the prospects that we offer our stakeholders», he says of a further company principle. The central locations of the properties and sites should give tenants the advantage of being able to recruit the right employees.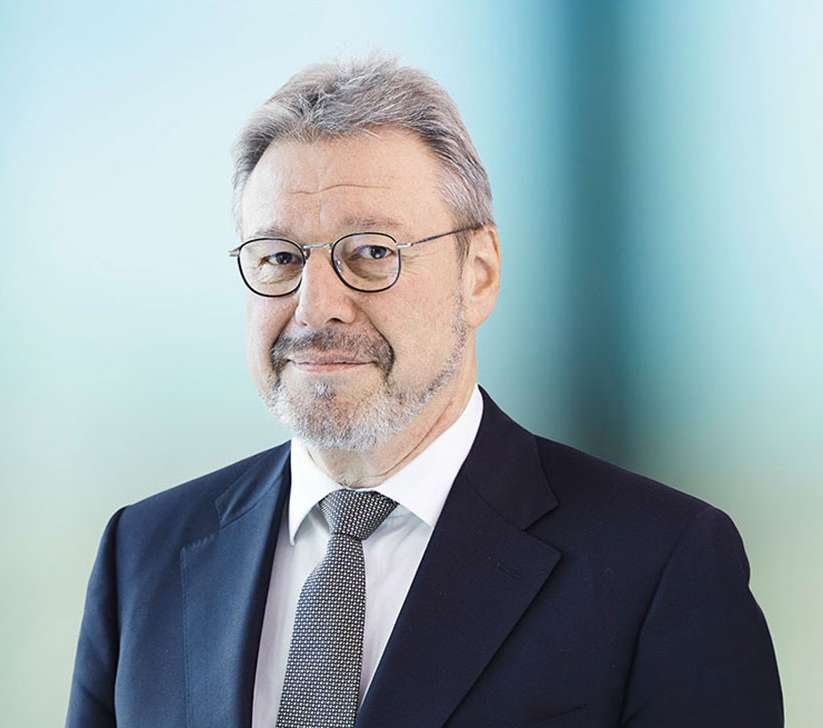 «If we keep tomorrow in mind when planning, then we're already prepared for the future today!»
Peter Lehmann, CEO Swiss Prime Site Immobilien
When it comes to sustainability for its projects and portfolio, the company acts in an exemplary manner. Where possible and useful, existing structures are maintained and sustainably developed. The grey energy produced during demolition and construction is actually three times higher than when an already existing property is transformed for new tenant needs and requirements. The development and modernisation of a property also significantly lowers the operating costs. Lehmann sums up the investor perspective: «All things considered, this approach not only requires less investment, it also generates a higher return.»
If you ask Peter Lehmann about the future of construction, he radiates confidence: «By putting people at the heart of our actions, we cover all the requirements of our stakeholders. Our business model of bringing tailored products to the market also confirms that we remain innovative and flexible. If we keep tomorrow in mind when planning, then we're already prepared for the future today!»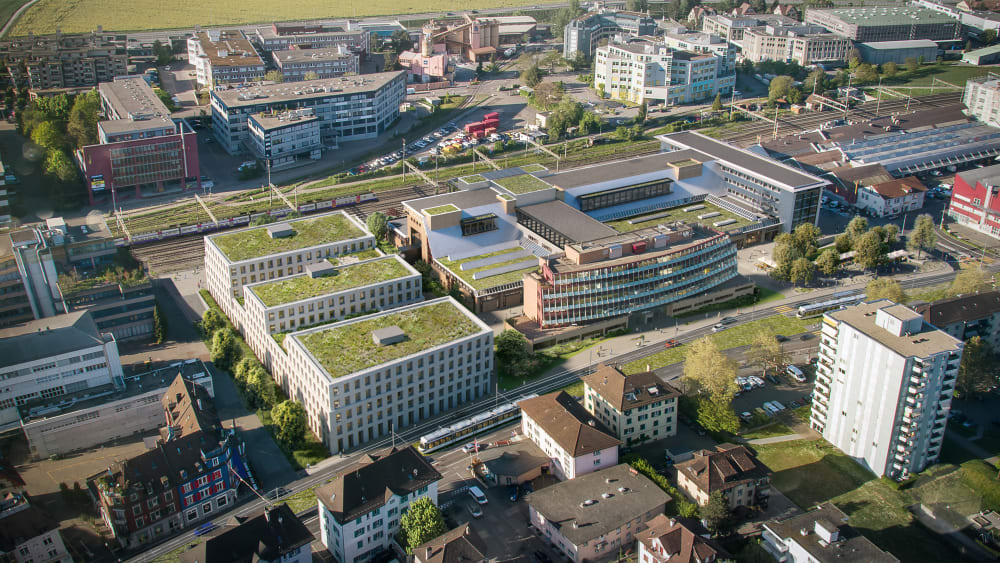 JED – independent and efficient
One example of the sustainable conversion and expansion of an existing site is the project JED Join.Explore.Dare on Zürcherstrasse in Schlieren. In addition to the renovation of the existing buildings, a self-sufficient new building was constructed. «It is a project that takes up historical building methods while also incorporating solutions for key current issues such as climate change and rising temperatures», says Lehmann of the merits of the project. «The new building on the JED site is our counter-concept to high-tech real estate development. However, we are still also focused on all aspects of sustainability.» The concept aims to use surfaces and materials in such a way that they regulate changes in temperature as effectively as possible. The building will be managed without heating, artificial ventilation or cooling, and without any external energy supply. The aim is to be able to maintain a pleasant internal temperature of 22–26°C. The operating and maintenance costs will amount to only 50% of the costs that arise in conventional properties.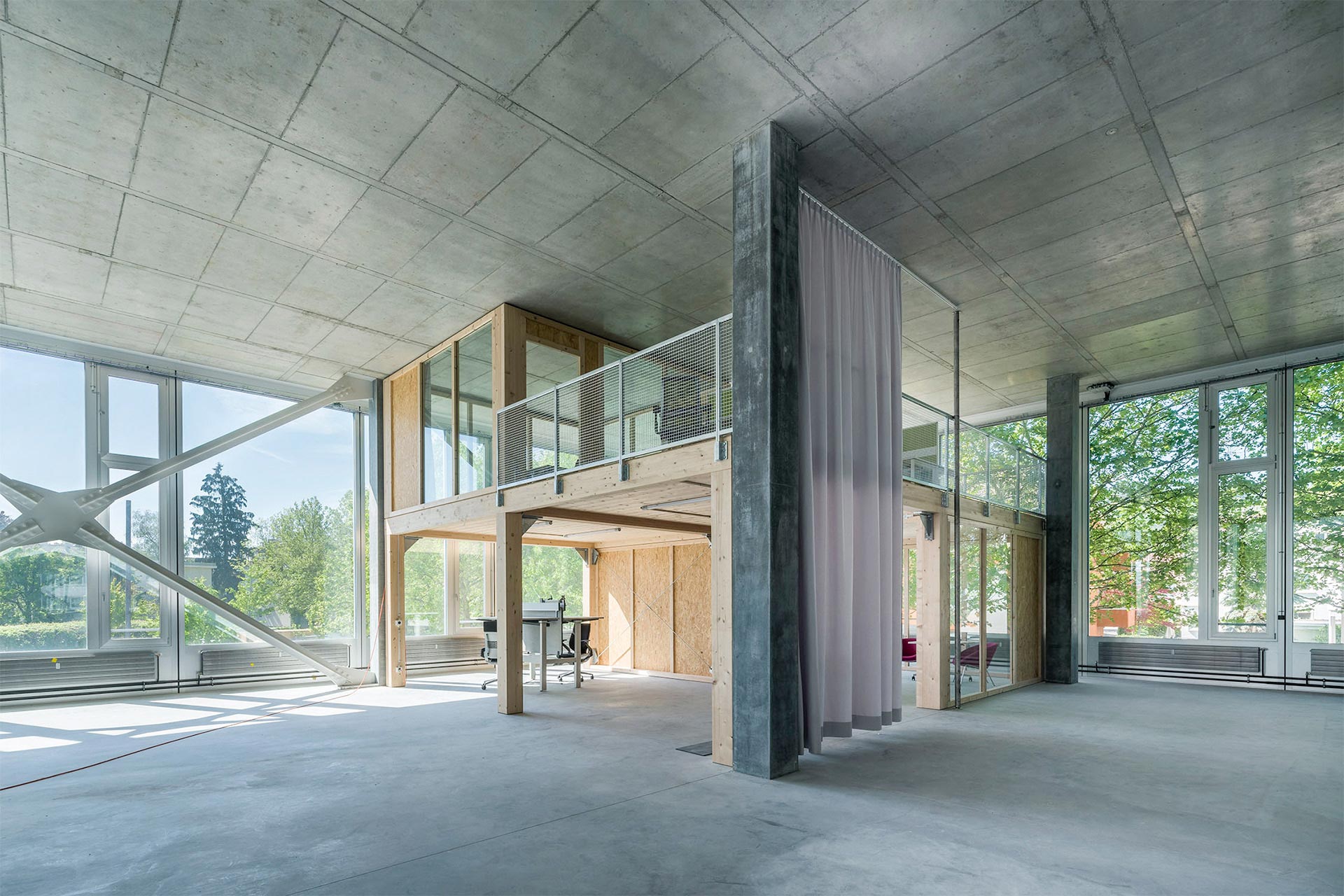 YOND – individual and flexible
«We're building the future», Lehmann says, explaining the third principle of Swiss Prime Site Immobilien. One example of this is the modular space YOND on Albisriederstrasse in Zurich-Albisrieden. The target group or prospective tenants are small- and medium-sized enterprises and start-ups focusing on services or production. Key criteria for these customers are open spaces that facilitate communication and enable growth, says Lehmann. This is why the furnishings and materials used in the 5.5-metre-high modules in YOND have been designed to be simple and undeveloped, leaving open the option of both horizontal and vertical individual design. «In general, flexibility is becoming ever more popular», says Lehmann. The building, which will be ready for occupancy in 2019, unites everything that constitutes the millennial zeitgeist: rooms and space that are individually and creatively adapted to the companies' relevant market situation.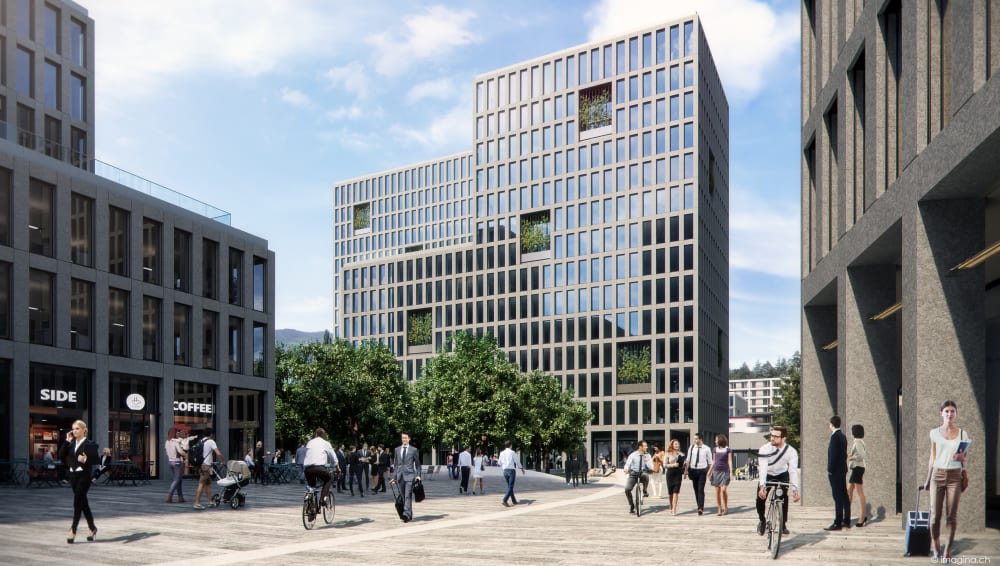 Alto Pont-Rouge – central and value-adding
«In comparison to other real estate investors, we have greater entrepreneurial freedom, which is well reflected in our project pipeline», says Lehmann. Indeed, Swiss Prime Site Immobilien is currently preparing 15 projects with an investment volume of around CHF 1.7 billion. This includes the Alto Pont-Rouge development project, directly by Lancy station in Geneva. The station, which opened in 2017, is the first major construction stage of the Geneva urban development project Praille-Acacias-Vernets. With a total area of 230 hectares, the former industrial site will be home to a completely new district of the city, featuring services properties. «This urban development in Geneva can be compared to Zurich and Hardbrücke, where the station was also further developed and the district increased in value with the Maag site», says Lehmann.