Story Detail
A new standard at the best location
A suburban train can enable a lot of movement. It brings people to their workplaces and back home again. It makes mobility more environmentally friendly and it enables a whole city district to reinvent itself. This is exactly the case in Geneva, namely in the southern section of the city between Lancy, Carouge and Plainpalais. Several parties are working at full speed here on the large-scale Praille Acacias Vernets (PAV) project that will establish a modern living and working quarter across 230 hectares. This was formerly the industrial district on the edge of Geneva. As the city continued expanding, the area crept closer and closer to the centre. But it was the political decision to connect the district with its own suburban railway line that definitively turned the region into an attractive location for buyers, tenants and investors.
Jean Megow, Head Region West at Swiss Prime Site Immobilien is convinced that this will become the future business district of Geneva. We cannot see much evidence of this yet, however, as the 100 000 m2 area all around us currently features mostly one thing: construction sites. «Pont-Rouge» is the area that forms the gate to PAV thanks to its proximity to the Lancy-Pont-Rouge railway station. In four years' time, this area will primarily feature buildings for offices and retail space. And Swiss Prime Site Immobilien is right in the middle. «We are building on one-third of the area», explains Jean Megow. The planning phase has just been completed. «We bought the land last year and will be submitting the building application this November. We can then begin the construction in one year.» The office building will span 16 floors and be ready for occupation by 2022. It will become one of the first properties owned by Swiss Prime Site Immobilien developed according to the Swiss Sustainable Building Standard (SNBS).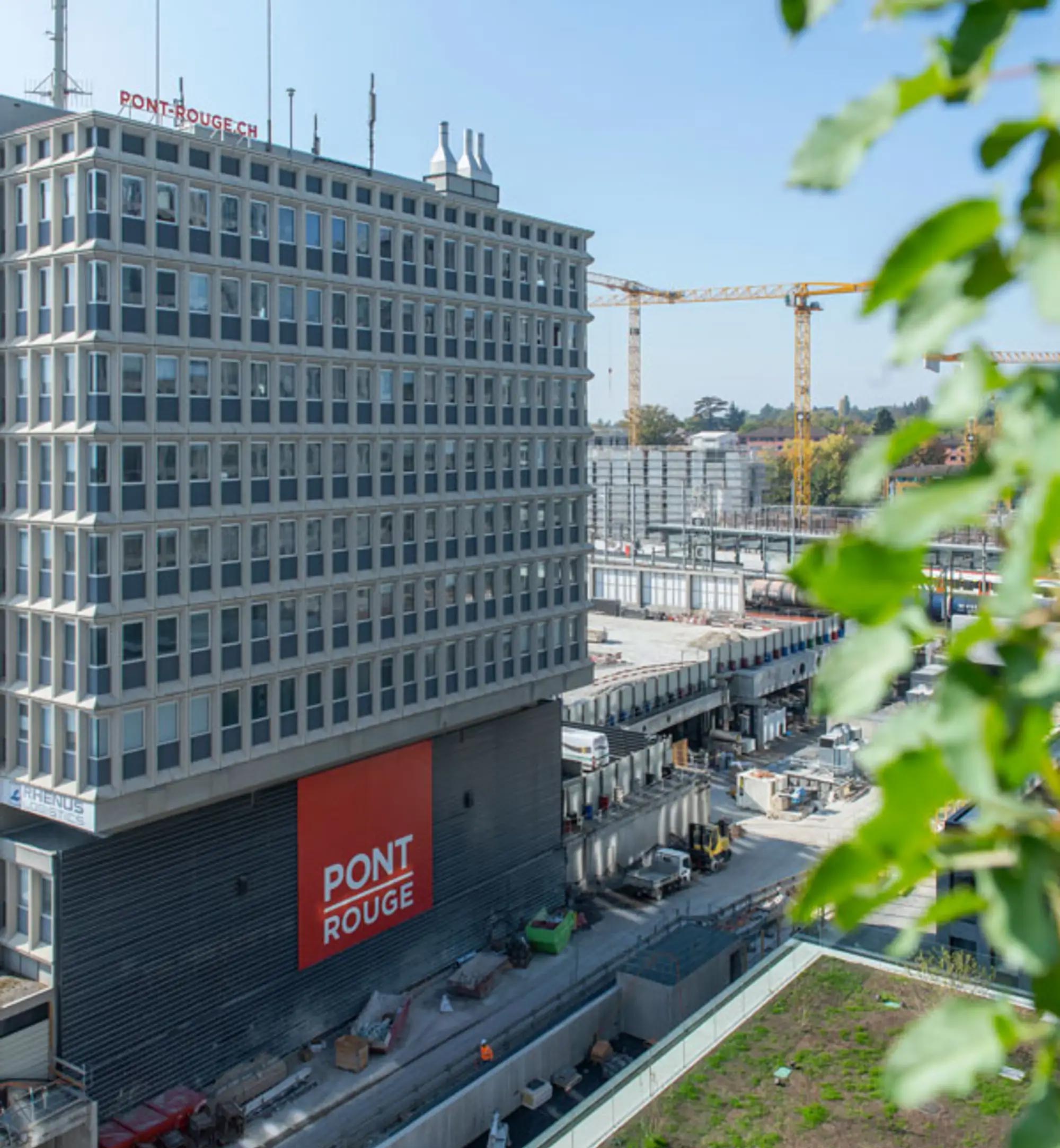 «We bought the land last year and will be submitting the building application this November. We can then begin the construction in one year.»
The SNBS is still a young construction standard that was published in 2013 and introduced a certification process in 2016. It's special because the criteria it includes concentrate not only on the ecological aspects of construction, but also take the economic and social conditions of a building into consideration. Buildings must comply with a total of 45 individual aspects according to the SNBS. These include energy supply, purchasing and renting price, infrastructure and the integration of meeting points. Each criterion is rated on a scale of one to six. The indicator is fulfilled with a grading of four or above, any score below that must be improved. In addition, the criteria are structured according to construction phases. This means that specific indicators must be considered for each construction phase to ensure continuous adherence. It begins as early as the acquisition. After all, location and infrastructure in accordance with SNBS are decisive for the quality of a property. «In this regard, the 'Pont-Rouge' project is perfect», says Jean Megow. «A central location and the new Lancy railway station right on our doorstep – it doesn't get any better than that.»
That being said, it was still uncertain at the beginning of the project if the building could actually be certified according to SNBS. «Our investments comprise one-third of the area», explains Jean Megow. «As a result, we first had to clarify if we could still seek the certification even if all the buildings around us do not fulfil the SNBS criteria. In addition, we only want to plan and construct the basic development – i.e. everything that Swiss Prime Site Immobilien can directly influence – according to SNBS. Tenant extensions remain outside of our influence. We first had to clarify if this was even possible. However, we received a quick and positive response to both questions. So we've got the green light.»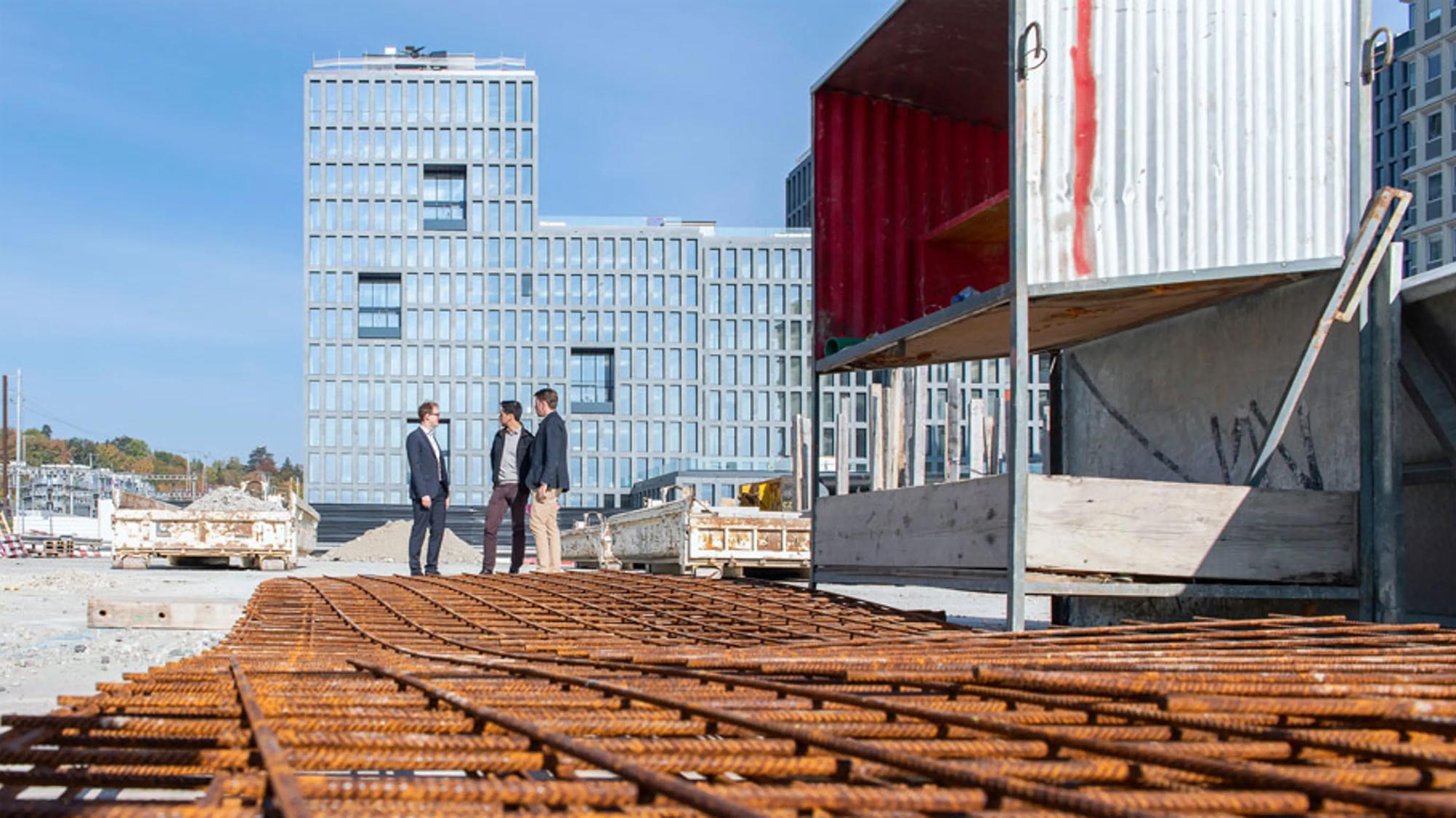 The coordination between project managers and developers, architects, builders and SGS SA, which accompanies the certification process according to SNBS, lies in the hands of Jan Rüegg, project manager for sustainability at Wincasa. He is the key contact for anything relating to the sustainability certification. He converges all the threads. «My task is to guide the process to ensure quality and keep an overview», explains Jan Rüegg. «I collate all documents, prepare them and submit them to SGS. I am supported in this by an engineering firm that is experienced with the certification.» After all, such a process requires plenty of expertise on all sides. To this end, the architects have also been trained as SNBS specialists. Jorge Guillen is one of them. He considers the guidelines to be an asset: «In contrast to many other certification programmes, the Swiss Sustainable Building Standards are very practically oriented. There is no need to write a scientific paper to provide evidence for a specific criterion. In addition, the collaboration with Wincasa could not have gone any better. For example, I make suggestions for sustainable construction materials that are then checked according to SNBS specifications. Or Jan comes to me with ideas that I can then explore for feasibility.» The developer, project manager and architect can all agree that this is an exchange that benefits the construction and the project.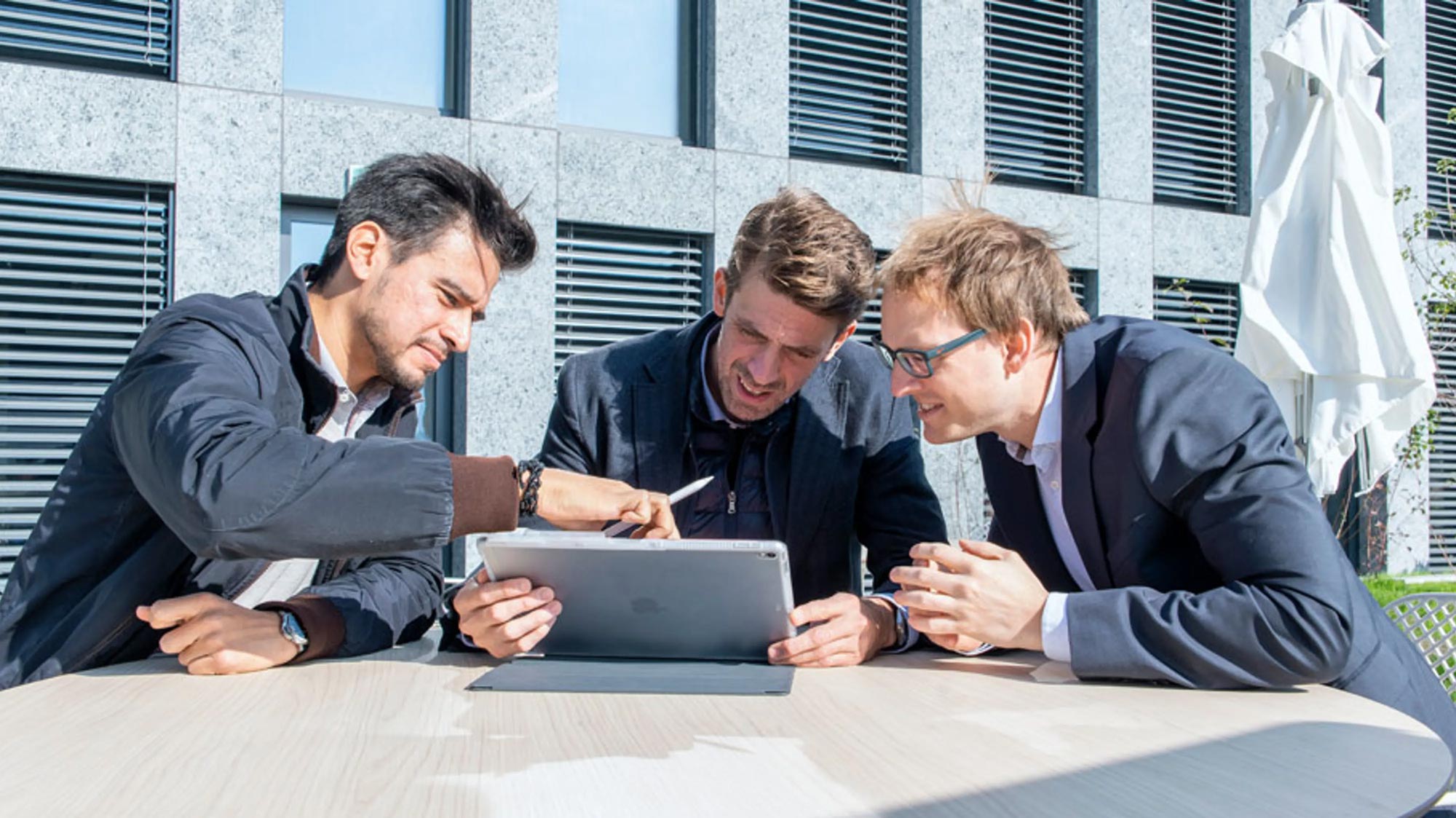 But why specifically SNBS? There are other established sustainability certifications such as Minergie or LEED. «Firstly, SNBS is a Swiss certification that is based on Swiss law», explains Jan Rüegg. «In addition, other certifications concentrate solely on energy consumption and the building envelope. Swiss Prime Site Immobilien wanted a holistic approach and thus decided to go with SNBS.» Jean Megow nods and adds: «The whole area is already Minergie certified. We're now adding another comprehensive certification.»
Achieve more than others. This aspiration is characteristic of Swiss Prime Site Immobilien. And which city could possibly be better for making a statement about worldwide climate policy than Geneva, the European headquarters of the United Nations? A statement that is 16 storeys high and SNBS certified.