Story Detail
Real estate management must also be prime!
What's the most important aspect of your work?
Our main focus is the portfolio of around 180 properties. It's about constantly improving the already excellent quality of our locations and buildings and adapting them to the needs of our tenants, which are increasingly diverse. It's all about staying close to the market! My aim is to be innovative so we can act instead of reacting.
Which issues are currently crucial for you and your team?
Even though we already have excellent properties, we think we still have some unlocked potential in our portfolio that's waiting to be tapped. Here we approach sustainability in all its facets, in an operational data cockpit in order to manage the portfolio efficiently, actively shaping our development pipeline, optimising property management and staying close to our tenants.
Let's start with the quality of the location and the property: what's your role there?
Despite major challenges such as the pandemic, increasingly high demands on the tenants side and geopolitical tensions, we've managed to enhance the quality of the portfolio and turn it into one of best and most exclusive in Switzerland. We consolidated the portfolio by selling unsuitable properties at a profit, and making important acquisitions, too. We also invested in the quality of the spaces by increasing individuality and flexibility and driving modernisation of the properties. The market has responded to our initiatives the way we hoped: vacancies are at a record low, we've seen like-for-like growth in rental income, and our tenants are satisfied, too.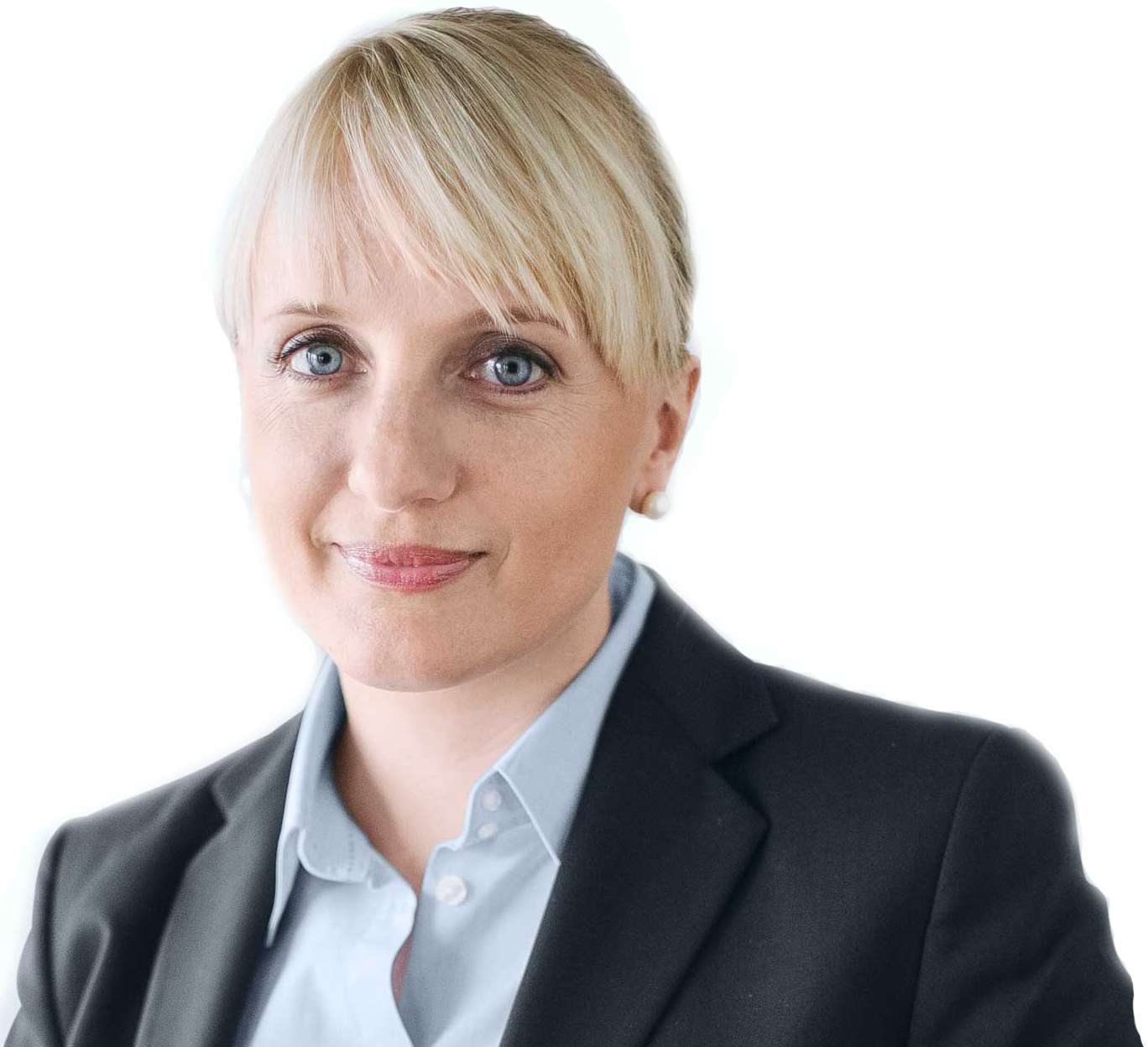 One of our strengths is that - despite our strong focus on offices - we have a broadly diversified and thus stably supported portfolio.
Karin Voigt, Chief Portfolio Officer
What does «prime» mean to you? 
Very broadly speaking, fulfilling our «prime» claim requires the best possible location and site and an excellent standard of fit-out. «Prime» also means something different for every type of use. For offices that's obviously the city centre. For city logistics, the outskirts of the city are ideal, and lab buildings are best located in geographical «clusters», such as Schlieren or Basel. In addition to the location and the property itself – the hardware, so to speak – the human factor, or the team behind it, also plays a role. The team is largely made up of specialists and they have to be well-coordinated for high performance so they can understand and implement the ever-increasing demands of our customers. They share values and responsibilities and have a strong sense of cohesion. This means the management, or the «software» of the property, needs to be prime too.
What's the USP of «your» portfolio? 
In addition to the high quality of the sites, the interiors and the team, one of our strengths is that – despite a strong focus on office space – we have a wide-ranging portfolio, which brings stability. And we often hear that we're the first in the market to do this or make that happen, instead of just talking about it. It's true – we have no templates to guide us for many of our projects. We're usually the first to make a plan a reality. One example is certification of the entire portfolio within a year, and testing «green» rental contracts. Our size means we can innovate prudently but at a high level. It's also our values that set us apart. We have a streamlined operation and an entrepreneurial culture and we offer our customers maximum agility and flexibility.
On the topic of customers: how have their needs changed in recent years?
Our tenants are looking for flexibility, direct communication and a personal touch. Some of them even want flexibility when it comes to rental rates. This conflicts with our needs to an extent, because we bank on stability and continuity. Nonetheless, we always seek to find exclusive, tailored solutions for our tenants on an individual basis. This often requires a great deal of creativity and sensitivity on the part of my team. It only works if you have a strong connection with your tenants.
This is probably the umpteenth time you've heard this question: what has changed since the pandemic?
A whole lot, and at the same time, very little! A lot in terms of flexibility of spaces and the frequency of interaction with our tenants. Our customers want to be able to change as much as they can about the space they rent. Designing more breakout spaces, meeting rooms and workstations where necessary. This means we have to coordinate more with them. It used to be quite common that you'd rent out a space and then get in touch with the customer once a year at most. Now, conversations are more frequent and the relationship is closer. In my view, this has a lot of benefits for the customer and for us.
And what hasn't really changed?
Demand for well-situated property and space remains high. We haven't seen an «office exodus». Claims of the office's demise have been exaggerated. Quite the opposite, in fact: there's even been a re-evaluation of the office and its impact. If you want to get important things done or talk to colleagues, you go to the office. Nowadays, the company culture is often reflected in the space. It's harder to experience it in an online meeting. Another aspect is location. It's still a key deciding factor for our tenants. People are still very much looking for locations with good public transport connections, modern spaces and a good selection of facilities in the local area. Overall, I'd describe the situation as: «same same but different».
 
Are there social initiatives?
We've set up Community Management to help us better reflect the social sphere, or the «S» in ESG. This unit focuses on our larger sites and pursues the aim of increasing user connectivity. In addition, the buildings and real estate also need to be better integrated into their surroundings, the immediate neighbourhood or local area.
What about development projects? 
We use the Swiss Sustainable Building Standard (SNBS) in the planning and construction phases of development projects. At the same time, examining the suitability of projects for the circular economy approach is one of our standard procedures. We are convinced that alongside economic aspects such as profitability, high quality and flexibility of use, and low life cycle costs, environmental aspects such as the reduction of CO2 emissions and social wellbeing in our sustainably designed «public» outdoor spaces will become even more important in the future. This also helps us secure our real estate portfolio for the long term.
You mentioned data and measurements. Can you expand on that a little more?
With around 180 properties and approximately 1.7 million square metres of space, we've got an outstanding sensor system for maximum transparency. Based on that, we now use in-depth analysis to create a kind of «operating cockpit», to further improve our approach to management and control. That allows us to influence costs substantially, benefitting our customers as well as us, as it enables them to improve their carbon footprint. This element also means our investment planning is effective and timely. This then gives us another lever we've created ourselves that we can operate to increase the quality of our properties further and optimally position ourselves in the market.
Where else can you take advantage of this transparency?
Certainly when it comes to managing our properties. Around two years ago, we moved from a performance- to a results-focused model. This means property managers no longer have a to-do list to work through. We give them instructions that support innovation and are directly related to our tenants. We also want to use what we've learned in new development projects to avoid any potential outliers and issues in operation from the outset. All this serves to further improve portfolio performance.
Is that what you meant at the beginning when you remarked on the degree of participation in repositioning and new construction projects? 
Yes, but not just that. One of our strengths as a business is promoting interdisciplinary collaboration. We actively prevent siloed thinking from the start and extract the maximum for our customers and ourselves. Together with Development & Construction, we are creating much more potential, because we consistently bring in the customer perspective as well as the market perspective.
 
How do you approach a major repositioning project like the Jelmoli building?
With Jelmoli, the important thing is understanding the significance of this unique property and remaining focused on it. It's hugely important to Bahnhofstrasse and the city of Zurich as a whole. We have to reflect that. At the same time, the old concept of this kind of large department store is simply outdated now. Essentially, the project team is playing a key role in implementation. They need to be ready to go the «extra mile». Our aim is to make the building multi-purpose, increasing the mix of uses and turning it into a new destination for different generations. It also helps that we'll continue to have retail on the ground and basement floors. 
What type of use are you and your team currently dealing with the most and how does that play out?
We're not so much concerned with focusing on specific types of use as much as the right «product», or getting the right property in the right place. Of course, going forward, we'll continue to focus on office, commercial and infrastructure real estate. But our buildings very often have a mix of tenants. That's why it's important to bring the right people together and create a good blend. Where there looks to be a gap between creativity and cash flow, we can usually bridge it with a creative approach to product design.
It's unusual to think of a building as a product. These «products» are now also available in the digital world – in the metaverse, for instance. Is Swiss Prime Site going to be obtaining assets in digital space any time soon?
As I said, we're often «first movers». We've actually got a few things planned in that area. So I'm happy to take enquiries for digital properties!