Story Detail
Certification as a foundation for sustainable added value
Anyone who is currently involved in the real estate market will be aware that the certification of buildings is a hot topic. «By certifying our properties, we are increasing transparency while at the same time establishing a frame of reference. We are also laying the foundation for long-term environmental, economic and social added value for all stakeholders. And since last year we have coupled our ambitious climate goals with our financing strategy. Each improvement in sustainability allows us access to more attractive financing», says René Zahnd, CEO Swiss Prime Site of their ambitions. In development projects, the certification process increases the sustainability performance and also acts as a useful quality assurance tool. The ability to identify potential early on and derive measures to improve ESG aspects is an essential part of this for Swiss Prime Site, and also forms the basis for key – sometimes strategic – decisions about asset management and development & construction. When it comes to the certification of existing properties, Swiss Prime Site plays a leading role in the market, having completed their first real estate certifications over ten years ago.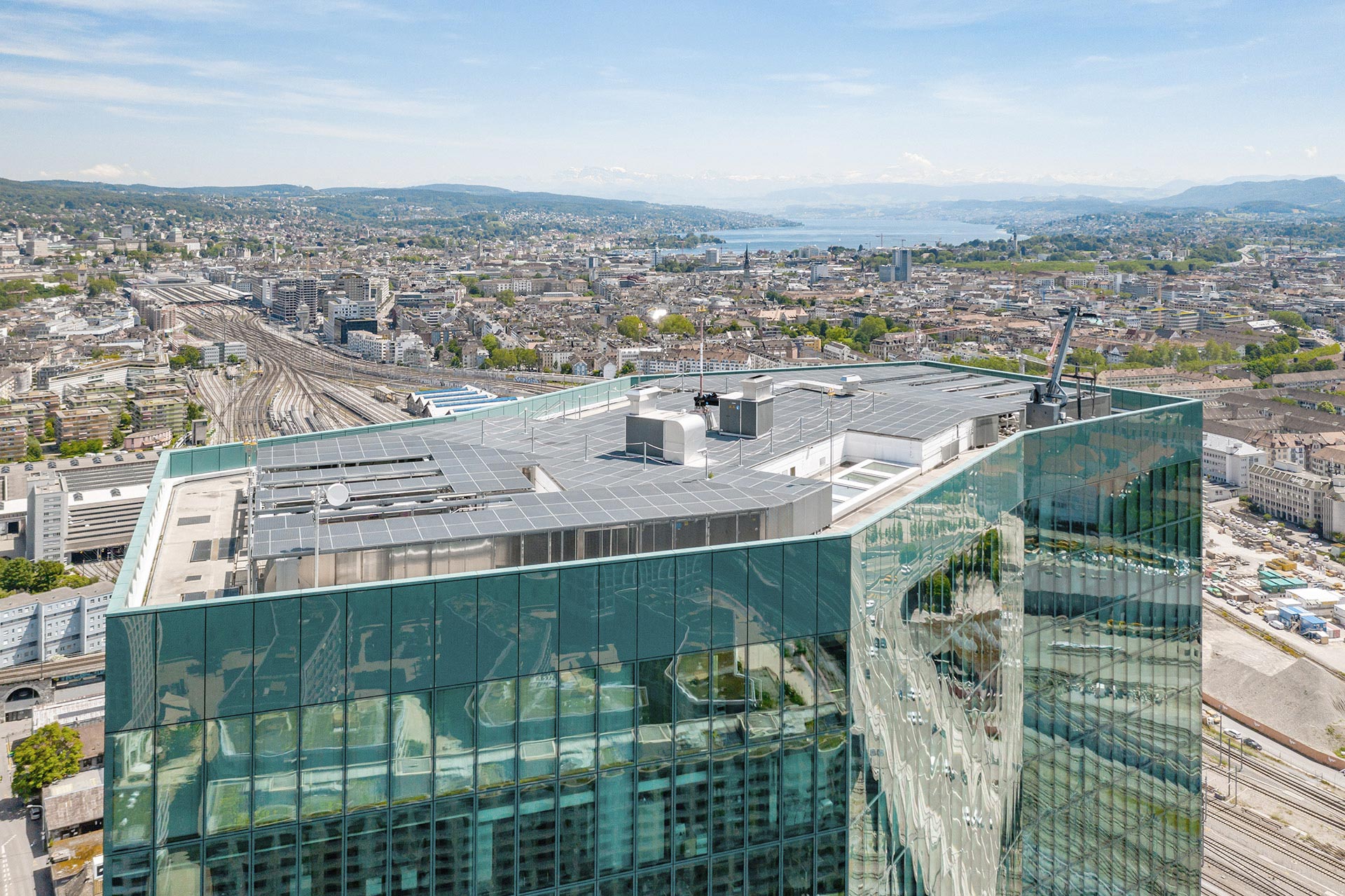 Swiss Prime Site's environmental policy stipulates that all new build, modification and repositioning projects have to be certified under a nationally or internationally recognised sustainability label. For existing properties, the company uses BREEAM In-Use, an international certification system. For development projects, the focus is on certification under the Swiss sustainable building standard (SNBS). «Beyond certification, we create potential analyses for each certified property which result in measures for increasing sustainability performance. Our goals in individual topical areas, such as the avoidance of greenhouse gas emissions – in both the construction and operating phases – and the circular economy go beyond merely meeting targets», explains Martin Pfenninger, Head Group Sustainability at Swiss Prime Site. 
These are implemented through the promotion of e-mobility, photovoltaic systems, sensor technology that improves wellbeing and, last but not least, ongoing dialogue with our stakeholders. This is because the real estate industry is obligated to increase their contribution towards reducing emissions and consumption of resources. Swiss Prime Site launched a certification strategy for its existing properties last year. After conducting extensive analysis of different certification systems and a feasibility study of existing properties, a detailed implementation plan was created. A dedicated project team has already implemented more than a dozen pilot certifications. Wincasa, a group company of Swiss Prime Site, took over the project management responsibilities and is working with an external provider, ATP Sustain. 
When certifying real estate, the size of the portfolio is a key factor – when it comes to implementing the certification, it makes a significant difference whether only a handful of properties are being certified or – as in the case of Swiss Prime Site – over 180 properties. In addition, not all certification systems are suitable for a property's specific situation. This is the case if the property being certified is a site containing several different buildings. Further complications include the different interfaces between owners, tenants, property management and operators, and the specific type of rental agreement (e.g. single tenant, multi-tenant or even triple-net models). For the certification process to be a success, therefore, comprehensive data gathering and documentation are essential. It is also important to involve and communicate with the various parties – asset management, management service providers and tenants. There is particularly strong interest and increasing demand among international clients for certified buildings. This is very encouraging to see; achieving net zero by 2050 across Switzerland and the transformation to greater sustainability requires proactive and cooperative collaboration. One example of this is what are known as «green leases».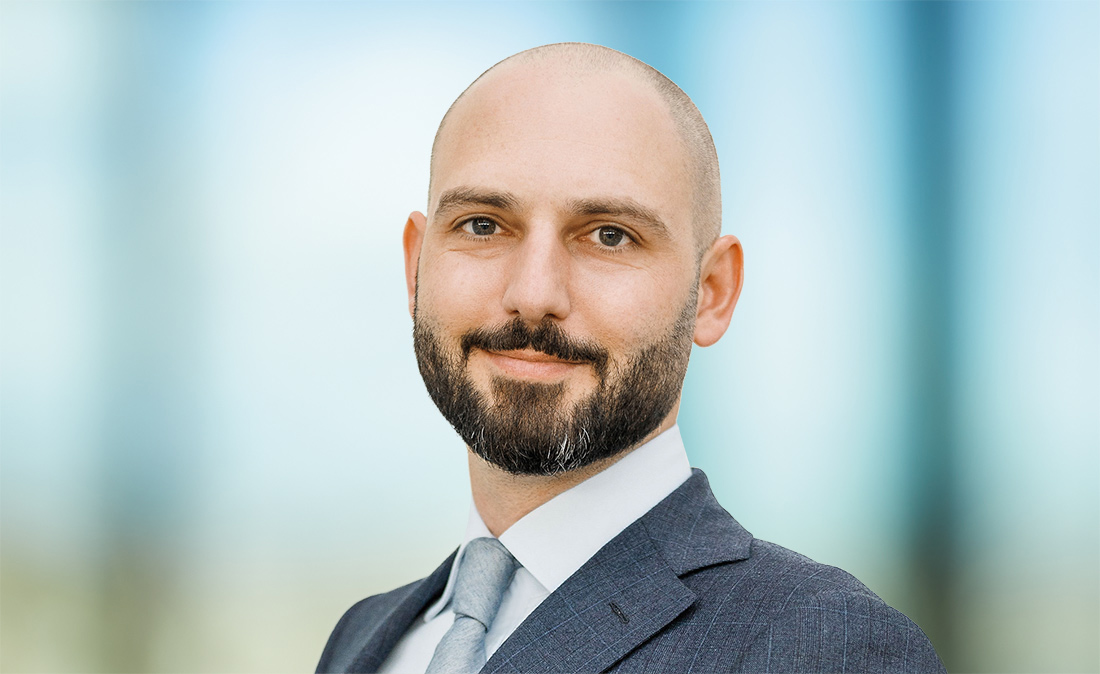 «Currently, around 36% of spaces in the real estate portfolio are certified. The objective is to increase this to 75% by the end of the 2022.»
Martin Pfenninger, Head Group Sustainability bei Swiss Prime Site
Three questions for Martin Pfenninger, Head Group Sustainability at Swiss Prime Site:
Why is sustainability so important for Swiss Prime Site?
In short: conviction, responsibility, customer focus and a signal to our industry. And the detailed answer: Swiss Prime Site has been integrating sustainability into its business model and real estate portfolio for a long time. It's an issue that is key to generating long-term value and is therefore firmly embedded in our corporate strategy. In addition, we have seen – and this is reflected in social and political discourse – that our tenants have been keen to be more active in this area for several years now. For example, they are increasingly asking about the sustainability of rented offices or other spaces. After all, more often than not, sustainability actions start at work. And from the perspective of our industry, it's high time that we did something, as the real estate and construction industry is responsible for a considerable proportion of carbon emissions. We want our actions to show that we accept our responsibility and want to set a good example. 
How does this fit in with certifications?
Certifications enable us to ensure that the construction and subsequent operation of a building is as sustainable and resource-efficient as possible. Many of the properties that are in our portfolio were already constructed to high standards. Certification creates transparency for us and shows our tenants that they are conducting their business in a sustainable place, whether they're service providers, retailers, hotels or manufacturing companies. In addition, we are aiming to significantly increase the proportion of sustainable real estate in our portfolio. As well as the initial certification, and in parallel with it, potential analyses are conducted for individual properties to identify measures that could increase the sustainability performance. Currently, around 36% of spaces in the real estate portfolio are certified. The objective is to increase this to 75% by the end of 2022.
What measures are being taken to improve properties' sustainability?
That really depends on the property. Within a comprehensive analysis of sustainability, there are ecological aspects – looking at the procurement and production of renewable energy or resource efficiency – and important social aspects, too. These may include mobility, indoor climate and life cycle costs. Assessing the sustainability of the portfolio enables us to create the basis for ongoing improvements to the sustainability performance of individual properties. What's more, our clear certification strategy and our ambition to promote a circular economy – so buildings as power plants and material depots – for our development and construction projects, ensures the future viability of our real estate portfolio.
 
BREEAM certification (Building Research Establishment Environmental Assessment Method) is a sustainability assessment method used to certify projects, infrastructure and buildings. The system was established in 1990 by the Building Research Establishment (BRE) and sets benchmarks for the environmental features of buildings throughout the design, specification, construction and operation phases. The parameters can be applied to both new builds and renovation plans. The results are divided into five categories – Certified, Good, Very Good, Excellent and Outstanding.