Story Detail
Job profile: Project manager Development & Construction
What kind of challenges do you typically face over the course of a development project?
I always see challenges as an opportunity to create something better out of what's already there. That calls for a lot of imagination, often a certain amount of courage and, last but not least, the ability to win over people inside and outside the company who might be more reluctant [laughing]. 
Did you always know that you would pursue a career in this area?
At school and then during my further education, I always enjoyed mulling over complex issues and working out the best possible solution. I've always found that really stimulating.
How did your degree at the Academy of Fine Arts feed into the work you do now?
I studied Architecture and Design at the State Academy of Fine Arts in Stuttgart. Our property development projects often involve coming up with the right architectural design for a specific site or urban neighbourhood. Developing residential properties or office spaces in a former industrial area or on a greenfield site takes a lot of imagination and ingenuity.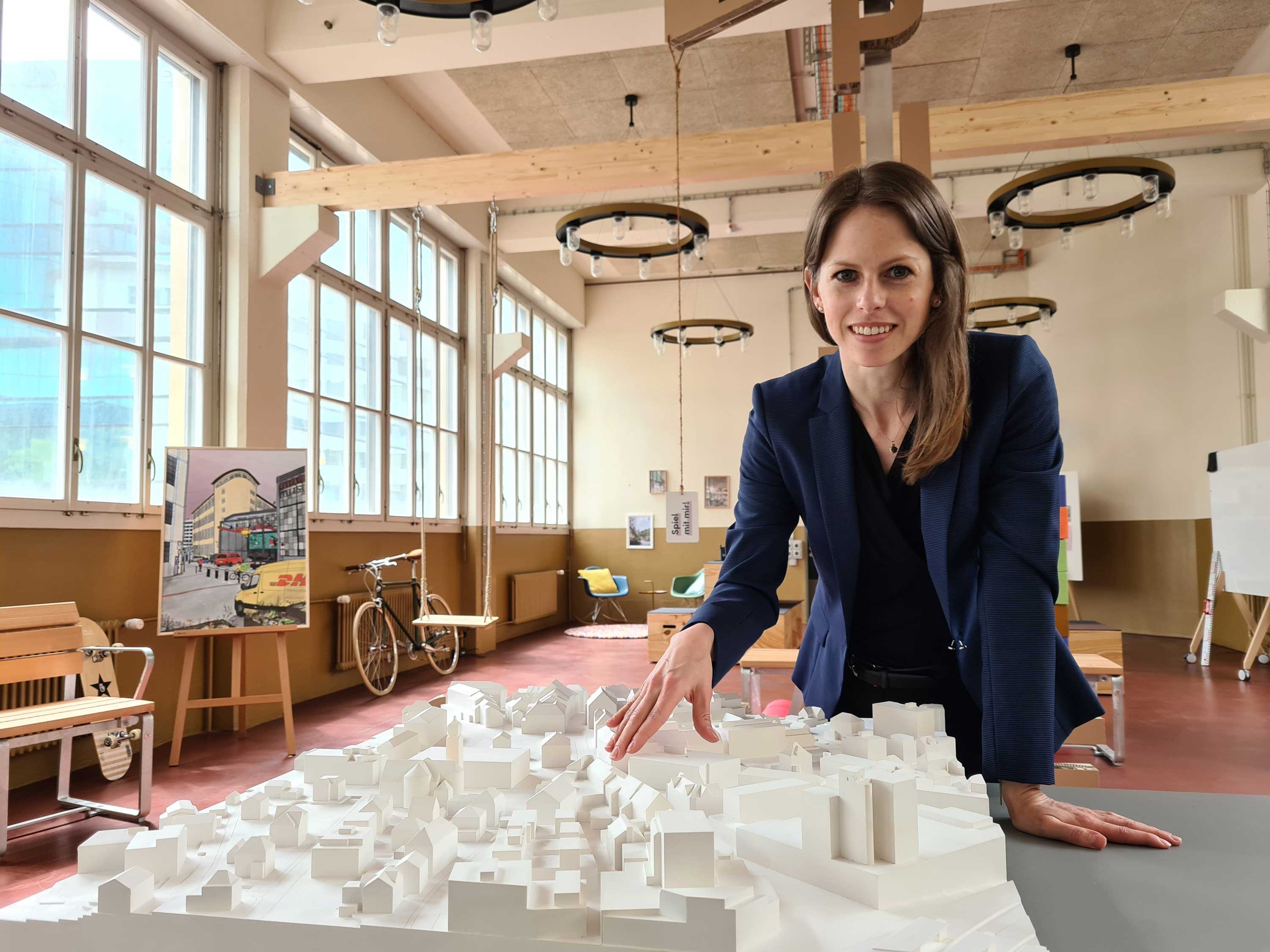 «I always see challenges as an opportunity to create something better out of what's already there.»
What is your team set-up? Are there points of intersection, or is everyone working on their own projects?
Everyone has their own projects and responsibilities, but we benefit greatly from the pooled expertise within the team, and from talking to one another. A lot of the obstacles that you encounter in projects have already been overcome by your colleagues elsewhere in different ways. It would be unprofessional not to exchange ideas and harness these synergies.
Which stakeholders are typically involved in a project?
The nice thing about development projects is that they are highly diverse and bring together many different interests of an array of stakeholders. On the one side you have the authorities, planners and architects, not to mention tenants, customers, suppliers, the public at large, and of course our shareholders. On the other side, there are internal stakeholders like Asset Management, which is familiar with the needs or tenants and acts as our actual client.
Are there any features of a plot or property that make a development project particularly exciting?
Every project is different. As a developer, it's my job to work out what the future property should look like, especially in the early phases. Of course, it would be great if projects were completely free of stumbling blocks and complications, but that's just wishful thinking. Ultimately, it would be kind of boring, too.
,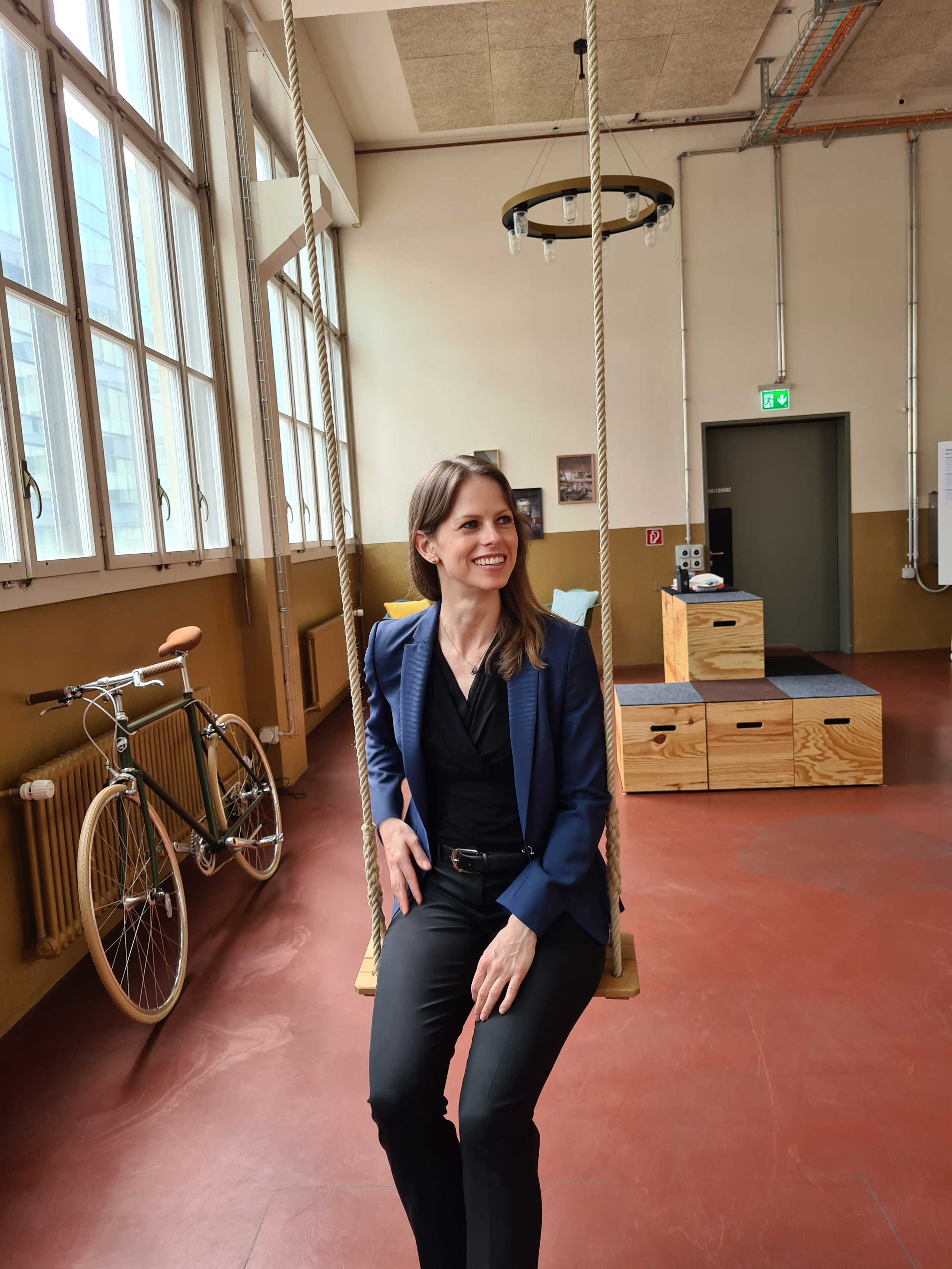 To what extent do ESG targets affect the progress of a project? 
Swiss Prime Site has been focusing on sustainability for quite some time. Today, executing a project without considering the various sustainability aspects would be simply unthinkable. The degree varies greatly from project to project. In certain developments, photovoltaic systems make sense, while for others we go into greater depth and focus on circular economy principles right from the outset.
Can you outline a typical day in the life of a Development & Construction Project Manager?
This is highly dependent on the phase that my projects are currently in. I have a lot of meetings aimed at aligning the interests of the various stakeholders. But I also dedicate specific days to internal work, as it were. I take time to think through the different ideas and needs and make sure that they balance out. I can do that working remotely or from a meeting room.
Which skill set do you need for a career in development and construction?
You have to be a good coordinator and team player. You also have to have a healthy dose of imagination and curiosity. It's important to be assertive, too. You have to be constantly on the ball and sometimes insistent to carry out ideas and requirements and see them through to the end. That's what makes my job so interesting.
What do you like most about your work?
The independence and the fact that you can take the initiative. I sometimes feel as I'm a small company or a kind of profit centre within the Swiss Prime Site. When you get to the end of a project and see that you've created value across the board and for all of the different stakeholders, you know that it's all been worthwhile.
A career within the Swiss Prime Site Group?