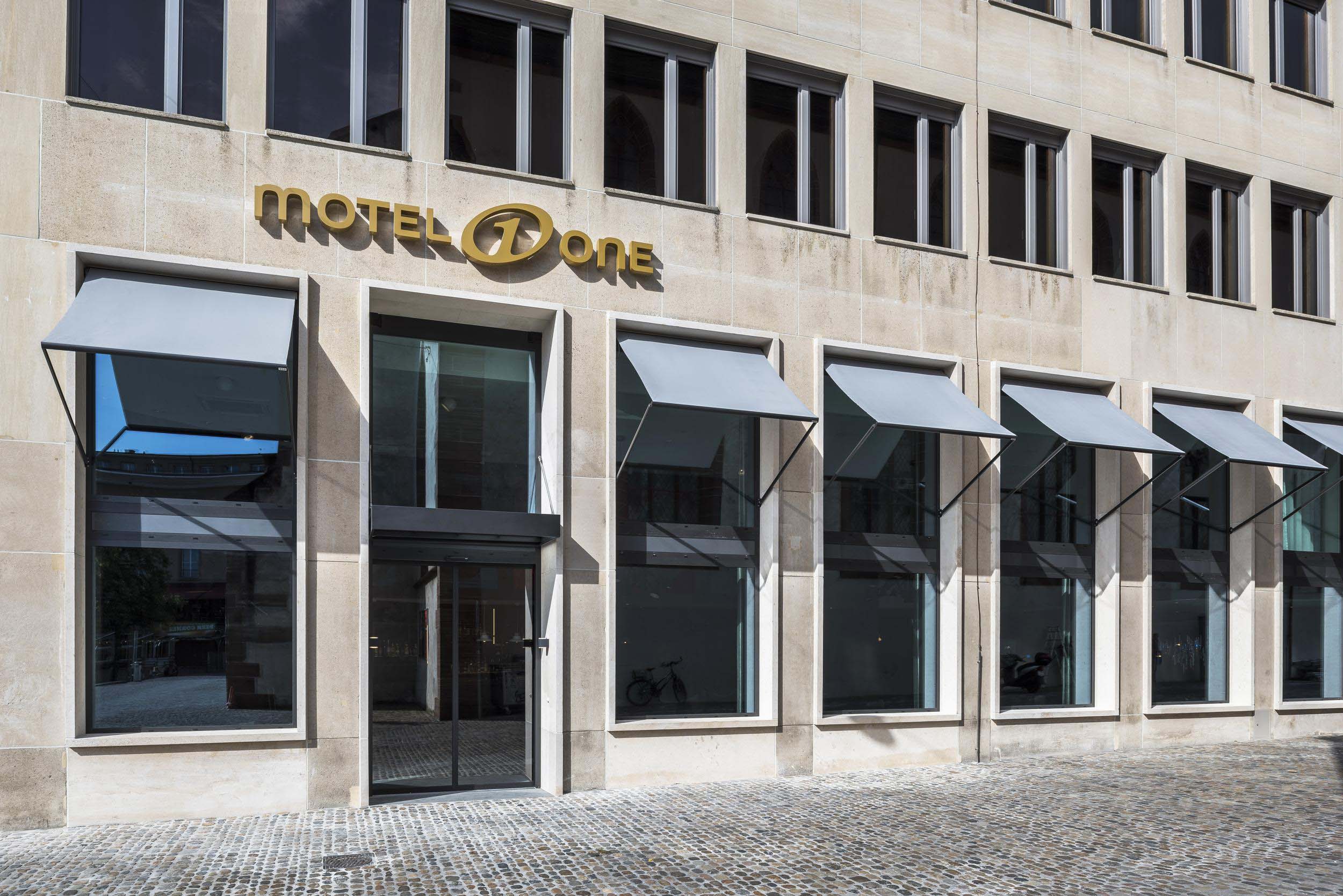 Motel One
Freie Strasse 68, 4051 Basel
Motel One Basel
The property is located directly in the centre of Basel's old town. Nearby are sights such as the Basel Cathedral, the City Hall and St. Peter's Square. The main railway station and the Messeplatz can also be reached quickly thanks to the tram junction at Barfüsserplatz. The design hotel Motel One already reveals at the reception with a graphic of event posters from the nearby Kunsthalle Basel that art is the defining theme of the hotel. The hotel bar is stylishly set off by illuminated picture frames. Breakfast is served in an authentic studio corner on Overdyed Chair chairs - surrounded by lots of paintbrushes, tubes and splashes of colour. The highlight of the design concept is the "Soundscape" artwork by Basel artist Adrian Falkner. It gives visual expression to the acoustic atmosphere and reflects the life and encounters of the lobby.
BREEAM In-use certification
The building was certified with BREEAM In-use. BREEAM certification (Building Research Establishment Environmental Assessment Method) is a method for assessing sustainability. It is used to certify projects, infrastructures and buildings. Launched in 1990 by the Building Research Establishment (BRE), it sets standards for the environmental characteristics of buildings through the design, specification, construction and operation phases.